Lauren Jauregui calls Elon Musk a 'clown' amid Twitter row
Lauren Jauregui insists she hasn't paid for her blue tick on Twitter.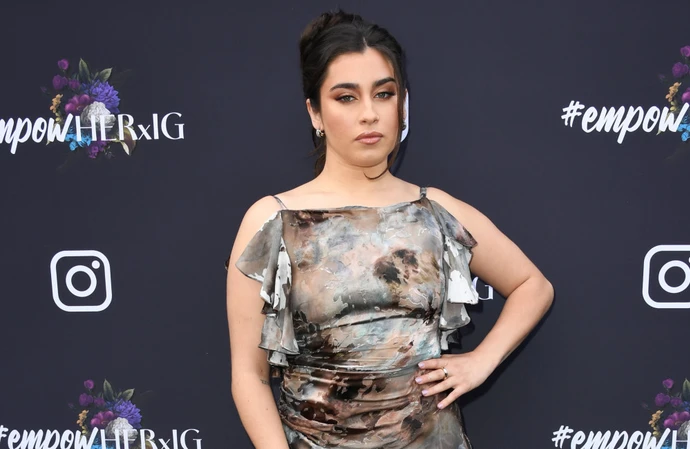 Lauren Jauregui labelled Elon Musk a "clown" after her blue tick was reinstated by Twitter.
The 26-year-old singer blasted the billionaire businessman - who bought Twitter for $44 billion last year - after her blue-tick status was restored by the platform.
Lauren - who shot to fame as part of Fifth Harmony - wrote on the micro-blogging site: "Wait a minute now [laughing emoji] y'all do you really think I paid for this??? [laughing emoji] thank you for my blue check back but I guarantee I didn't pay, unless Elon took up my tab too [laughing emoji] (sic)"
Elon previously announced plans to introduce a subscription service for blue ticks.
But Lauren insists she hasn't subscribed to Twitter Blue.
She wrote: "[laughing emoji] like?! How are you lying to these people like this?!? That has to be fraud somehow right? You think I'd pull out my wallet after talking all that s***? This is embarrassing [laughing emoji]
"Honestly what a clown..and weird marketing tactic. It's so deceitful and weeeeirrrddddd like?! You just lying to these people and for what?! (sic)"
In February, Lauren threatened to quit Twitter after the company changed its verification policy.
The singer suggested she could quit the platform after the company tried to charge her for her blue-tick status.
Lauren - who has more than four million followers on Twitter - wrote: "I just received this message when I opened Twitter… @elonmusk how is this ok? When we have legitimate careers that depend on our verifications as people pretend to be me every single day on this site. I've had this verification for 11 years and 2 step verification is necessary
"for my account to not get hacked. Why the f*** would I start paying for something I've had for 11 years when it is an actual tool for my career? @Twitter this is unsafe. And if this is really a thing I will be leaving Twitter cause f*** all this pay for clout s***. (sic)"