Robbie Williams and Ayda Field don't know where to live
Robbie Williams and Ayda Field still can't decide where to settle down with their four children.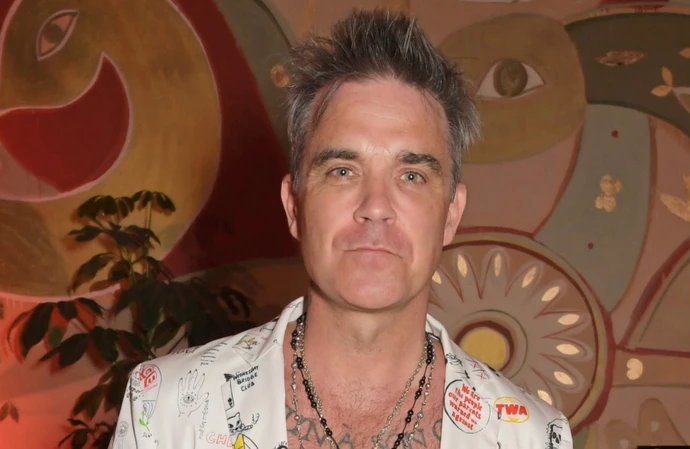 Robbie Williams and his wife can't agree on where to live.
The 'Let Me Entertain You' singer and Ayda Field have sold their houses in Los Angeles, Switzerland and Wiltshire, South West England, and had been planning to relocate to London with their four children - Teddy, 10, Charlie, eight, Coco, four, and three-year-old Beau - but have now had a change of heart.
According to The Sun newspaper, Robbie said in Germany this week: "We don't want to live in California all the time.
"It's just not the best place in the world to be raising teenagers and we're going to have four teenagers eventually. Life is too fast there. I grew up too fast.
"There are too many ways to grow up even quicker. We want to avoid that.
"I don't want to be in England all year round either. I'm just too famous there. I wish I could be as safe in my bubble as my kids are in theirs.
"So the rest of the world remains for us. We haven't decided where we want to live yet, but the question is on our minds."
Robbie longs to find a place in the sun, but Ayda, 43, isn't keen.
He added: "I would like to live in the Bahamas, but my wife doesn't at all.
"I love the heat there, I love summer, I love beaches and I love looking out on to the sea.
"I'm just a lot happier in the sun than in the European winter."
The 49-year-old star previously admitted settling on a place to live was tough because of having to juggle the needs of his children and his own career.
Speaking to Australian radio hosts Kyle and Jackie O last year, he said: "We're actually nowhere.
"We haven't got an abode right now, we've pretty much sold everywhere, we don't live anywhere and we're trying to figure it out.
"The four kids are constantly a Rubix Cube puzzle that we're trying to sort out because if they are schooled then they don't see me because I'm all over the place and if they are home-schooled then they have another set of things that are a problem."