The Script's bassist Ben Sargeant is 'struggling to find words good enough' to honour late bandmate Mark Sheehan
Two days after The Script announce the death of their guitarist Mark Sheehan, the group's bassist Ben Sargeant has broken his silence to say he is "struggling to find words" he considers "good enough" to honour his late bandmate.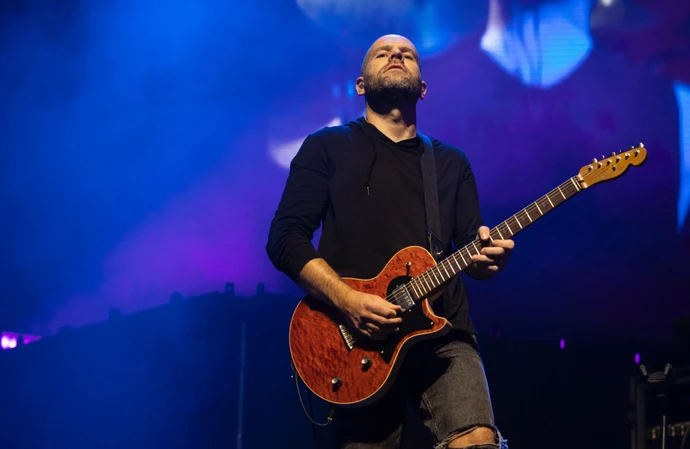 The Script's bassist is "struggling to find words" he considers "good enough" to honour his late bandmate Mark Sheehan.
Ben Sargeant broke his silence to pay tribute to his fellow guitarist with a lengthy post on his Instagram feed on Sunday (16.04.23), two days after the band announced on Friday Mark had died aged 46 in hospital after a "brief illness".
He posted: "This is so difficult to write. Struggling to find words that are good enough. What can I say about a man who had a life changing impact on me and all around him.
"A fiercely loyal and dedicated family man, husband, father, brother, friend. A man who showed me that persistence, belief, dedication and hard graft does pay off in the music industry!
"A man that always shone a new light on a situation and inspired you to find a new way to approach it.
"A man who could put lyrics together in a way that made you feel he was talking directly to you.
"An extremely gifted performer who could disarm the most high pressure performance by coming over in the middle of a song and giving a knowing look, or a cheeky smile.
"Or just take the p**s out of you! A man who worked tirelessly and was more driven that anyone else I've known.
"A man who played as hard as he worked and loved to sit up shooting the breeze and making you roar with laughter, no matter how tired or jet lagged we were.
"Yeah… what can I say…? I can say: I'm honoured to have known you and shared these times with you, thank you for all you did for me.
"I will miss you terribly and I will never forget you. Love you. See you at the big bar in the sky, brother."
The Irish President Michael D Higgins, 81, joined the flood of famous faces who have paid tribute to Mark since his passing was announced by praising the musician over the weekend for his "originality and excellence".
Mark had taken time away from music in the months leading up to his death to nurture his family.
His best friend, Script frontman Danny O'Donoghue, 42, revealed last May how his beloved bandmate needed a break from being the "engine" of the group they co-founded to be with his wife Rina, who Mark married when he was 25 and with whom he had three children.
Danny, who co-founded The Script in 2001 with Mark, told the Sunday World newspaper in May 2022 about his friend's hiatus from music: "His children needed a father and his wife needed a husband.
"He's been the engine of The Script for such a long time, (I told him) that, 'If you want to take a bit of time out for your family you are more than welcome to, and I insist on you going and doing it.'
"He took a little bit of time off – 'You get refreshed, then you come back with a new zest for life.'
"And I believe it was the best thing that could have happened for all of us."