Rachel Stevens breaks silence over Paul Cattermole's death to say she's 'heartbroken'
Rachel Stevens used her return to work as a radio DJ to say she is "heartbroken" at the loss of her S Club 7 bandmate Paul Cattermole.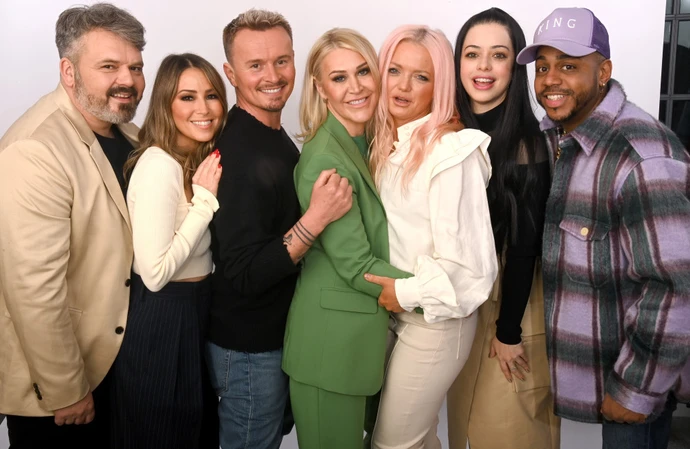 Rachel Stevens has broken her silence over Paul Cattermole's death to say she is "heartbroken" at the loss of her S Club 7 bandmate.
The singer, 45, shared her devastation with fans after returning to work for the first time after his death on 7 April, when he was found lifeless at home aged 46.
She told listeners of the '00s' show on Heart Radio: "Thank you so much for joining me, as much as I love being with for the 'Heart 00s' party playing all my favourite songs, it's a bit of an emotional show for me today, but it feels so incredibly special to be able to honour Paul.
"(S Club 7) are heartbroken, but we are all grateful for the memories we shared together.
"So I'd like to take a moment to play you this, which is a song that holds lots of memories for me, it's S Club 7 'Two in a Million'.
Paul's cause of death is not yet known but police have said there were no suspicious circumstances.
His family and S Club 7 – Rachel, Bradley McIntosh, 41, Jo O'Meara, 43, Jon Lee, 40, and 46-year-old Tina Barrett – said in statement following his passing: "It is with great sadness that we announce the unexpected passing of our beloved son and brother Paul Cattermole.
"Paul was found yesterday, 6th April 2023 at his home in Dorset and was pronounced dead later that afternoon.
"While the cause of death is currently unknown, Dorset Police has confirmed that there were no suspicious circumstances.
"Paul's family, friends and fellow members of S Club request privacy at this time."
Paul left 'S Club' – who recorded four studio albums, released 11 singles that all made the Top 5 of the UK charts and sold more than 10 million albums worldwide – in 2002, citing "creative differences".
The band later changed their name to 'S Club' before they split in 2003, with its remaining members pursuing different careers.
Rachel launched a solo music career and was runner up on 2008's 'Strictly Come Dancing', while Hannah had an acting career that included a stint on BBC One's 'EastEnders', while Paul had launched a YouTube channel offering Tarot card readings.
It was announced in February 'S Club 7' would be reuniting for a special 25th anniversary tour and it's been reported the gigs will still be going ahead from October.