Rita Ora set to showcase new single at Eurovision 2023 semi-finals
Rita Ora is among a raft of stars scheduled to perform at the Eurovision 2023 semi-finals, with the singer set to debut her new single "Praising You'.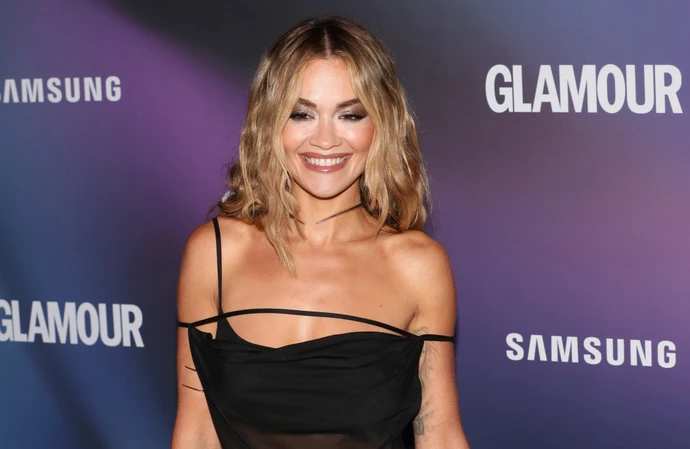 Rita Ora is set to debut her new single at the Eurovision 2023 semi-finals – 24 years after she auditioned for the contest as a teen.
The 32-year-old singer has been announced as one of a list of stars scheduled to perform at the 67th annual contest, and will sing her latest tune 'Praising You' in Liverpool's M and S Bank Arena on 9 May.
She will be joined by Rebecca Ferguson, who's set to perform just months after giving birth to her fourth child, along with a series of Eurovision icons and Ukrainian and British stars.
Rita was 17 when she auditioned to sing for Britain at the song contest in 2009, before she took the decision to pull out after she "felt inside that it wasn't right for me".
The semis will be shown on BBC One and BBC iPlayer and Rita's performance will come during the interval of the first semi-final, followed by Rebecca, who will sing alongside Ukrainian artist Alyosha – who was forced to flee her native country amid Russia's invasion, and who came 10th when she represented Ukraine at 2010's Eurovision.
The performance aims to symbolise how Britain and Ukraine have become "united by music" amid Russian leader Vladimir Putin's bombardment of the nation, with the UK hosting the 2023 song contest on behalf of 2022 winners Ukraine.
The second semi-final will be broadcast on 11 May and feature two live interval performances from Mariya Yaremchuk – who represented Eurovision for Ukraine in 2014 – and rapper Zlata Dziunka.
A performance from three drag performers titled 'Be Who You Wanna Be' will also feature during the interval and will celebrate how Eurovision is a place for everyone.
Kate Phillips, the BBC's Director of Unscripted, said: "There won't be a moment to miss during these very entertaining and very tense semi-finals.
"Good luck to all the countries involved as they compete for a place in what's going to be an unforgettable grand final."
The Eurovision 2023 will be held on 13 May and will be hosted by presenters including singer Alesha Dixon and chat show host Graham Norton.