Shakira pleads for privacy after quitting Spain for US: 'Behave in most humane way with my children'
Shakira has pleaded for privacy after quitting Spain for America, begging fans and the media to "behave in the most humane way" toward her children.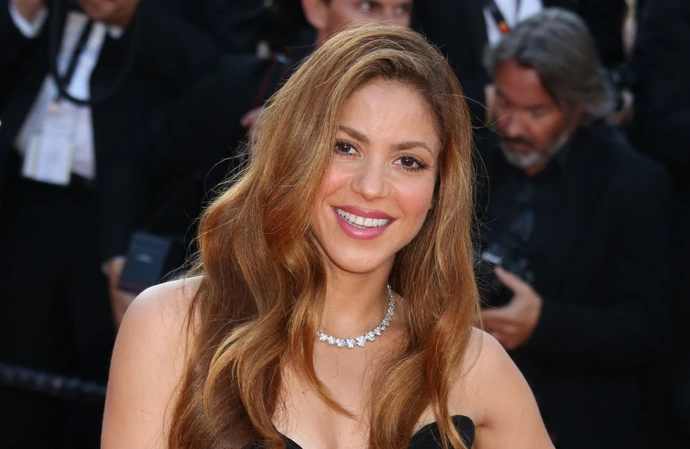 Shakira is pleading for privacy after quitting Spain for America.
The 'Whenever, Wherever' singer, 46, last week announced she was leaving her beloved Barcelona with her children, Milan, 10, and Sasha, eight, following her dramatic split from former footballer Gerard Piqué, 36.
Asking fans to respect her and her sons' privacy as they try to start a new life, she said in a lengthy Instagram post, according to the site's translator: "Dear friends, journalists and media,
"As they begin a new phase in their lives, I urge the media on behalf of my children to please respect their right to privacy.
"I trust that journalists and photographers are sensitive to the situation facing Milan and Sasha and can behave in the most humane way possible with them, given that this is the health and physical and emotional integrity of two under 8 and 10 years of just wishing they could go out on the street, and attend school feeling safe and having the peace of mind not being chased or subjected to constant surveillance of cameras."
Shakira went on: "I extend this petition no longer as an artist, but as a mother who wants to protect and care for the psychological and emotional well-being of her children so that they can live a healthy and happy life, as every child deserves."
The singer reportedly left Barcelona for good after being served an "eviction notice" by her ex Gerard Piqué's dad.
It is the same flat where Shakira – born Shakira Isabel Mebarak Ripoll – is said to have set up a witch doll on her balcony, which faces her mother-in-law's home.
Both El Periodico and La Vanguardia reported Shakira was told in March she had until this month to leave the mansion in Esplugues de Llobregat where she has lived since she split from ex-footballer Gerard last year or face a "compensation" payment.
In an Instagram statement in both English and Spanish about how she was leaving Barcelona, Shakira said: "I settled in Barcelona to give my children a stability, the same we are now looking for in another corner of the world next to family, friends and the sea.
"Today we start a new chapter in the pursuit of their happiness. Thank you to everyone who surfed alongside me so many waves there in Barcelona, the city where I learned that friendship is certainly longer than love."
The emotional star ended the post: "Thank you to everyone who has been there to cheer me up, dried my tears, inspired me and made me grow. Thanks to my Spanish audience who have always covered me with their love and loyalty. For you, just a see you later, and as my father said so many times, see you around the curves!"
Shakira and Gerard split after a 12-year relationship, and the ex-former footballer recently revealed he has listened to the singer's so-called "diss track" that appears to mock him and his new 23-year-old girlfriend Clara Chia.