Keshia Knight Pulliam gives birth in 'eventful birthday week'
'The Cosby Show' actress Keshia Knight Pulliam is a new mum after welcoming her second child shortly before her 44th birthday on Sunday (09.04.23)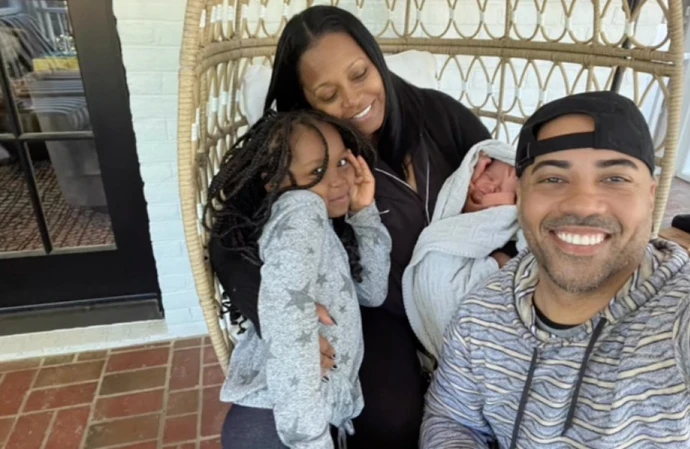 Keshia Knight Pulliam is a new mum after giving birth to her second child.
'The Cosby Show' actress confirmed she's welcomed a son in a message shared on Instagram to mark her 44th birthday on Sunday (09.04.23) - joking it's been an "eventful" week for the TV star and her husband Brad James.
She shared a video showing the couple with their new baby boy and her six-year-old daughter Ella who she shares with former partner Edgerton Hartwell and captioned the clip: "With this little one we are complete … Happy Birthday to me!!! What an eventful birthday week… Thank you for the birthday wishes!!"
Pulliam and James married in September 2022 and announced their baby news in December that year. After confirming the pregnancy in a social media post, she opened up about the happy news in an appearance on 'The Tamron Hall Show'.
Keshia explained she and Brad decided to wait to announce their news publicly because of her previous miscarriage but said it "felt so good" to finally share their joy.
She told Tamron : "Not that I've been trying to hide it, but when you've had a miscarriage, when you've gone through this journey, you want to just enjoy this moment and want to make sure that everything is OK," adding that she "feels so good" their secret is finally out.
The 'New Orleans Noel' star said her daughter is "so excited to be a big sister" but she's also been anxious because she has been "on this journey too". Keshia recalled Ella asked: "Mommy, is the baby going to stay with us this time? Is it going to stay?" And she said the youngster was "so happy" to know "everything is going well" with her pregnancy.