Stormy Daniels cries over 'lost' time with daughter after Donald Trump sex claim
Stormy Daniels has told in her rescheduled interview with Piers Morgan how she cries over losing time with her young daughter in the wake of her allegation she had a 2006 fling with Donald Trump.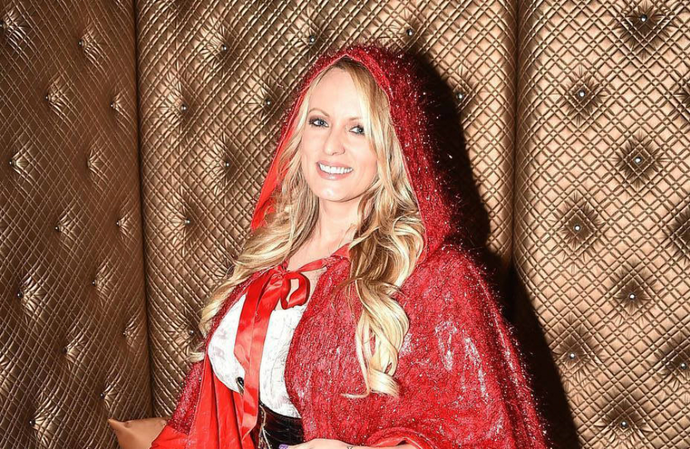 Stormy Daniels cries over how she lost time with her young daughter in the wake of her allegation she had a 2006 fling with Donald Trump.
The 44-year-old former porn star, who is at the centre of ex-US president Trump's historic 34 felony charges, added her biggest regret about the fallout of making her sex claim was that it came at the cost of her relationship with her girl Caden Crain, 11, thought to now be living with her dad.
Stormy, who is married to adult performer Barrett Blade, 50, told during a rescheduled sit-down on 'Piers Morgan Uncensored' shown on Thursday (06.04.23) night: "That's the one thing that was taken from me that can never be given back. That was time lost with my daughter.
"I get really upset about it – that's what affects me the most. I'll get emotional and cry.
"She didn't ask for this. There are things that I missed because for a long time the only way to keep her safe was to be advertised as being somewhere else.
"I stayed away a lot to protect her, and it worked."
Stormy's 90-minute chat with Piers, 58, was scheduled for last week, but cancelled at the last minute due to "security reasons" – hours after an interview came out in which she told how she has been bombarded with fresh death threats amid Trump's criminal charges.
Trump became the first former US president in history to be indicted on Tuesday (03.03.23) at a Manhattan courthouse over accusations of financial crimes relating to $130,000 hush money he allegedly paid Stormy in 2016 to keep quiet over claims they had an affair in 2006 – which the former 'Apprentice' judge denies.
The dad-of-five faces 34 counts of falsifying business records in the first degree.
Trump has pleaded not guilty to all the allegations, and said the money allegedly given to Stormy was paid to his then-lawyer Michael Cohen to cover unrelated legal expenses.
Stormy also told Piers she will testify if Trump's case goes to trial as she has "nothing to hide".
She added threats against her have included suicide bomber-style warnings.
But Stormy, a registered Republican who did not vote for Trump in 2016 or 2020, told Piers that she does not believe he should face jail for his alleged crimes linked to her.
She said: "Specific to my case, I don't think that his crimes against me are worthy of incarceration."
Stormy added Trump could end up being sent to prison over other alleged crimes.
Trump is facing a series of separate legal woes including over the January 6 attack on Congress, his keeping of classified records, business dealings and a defamation suit arising from an allegation of rape by the writer E Jean Carroll, 79, which he has also denied.