Paris Hilton can't wait to have two more children
Paris Hilton has said she loves motherhood so much after her son Phoenix arrived in January she wants "a couple" more children.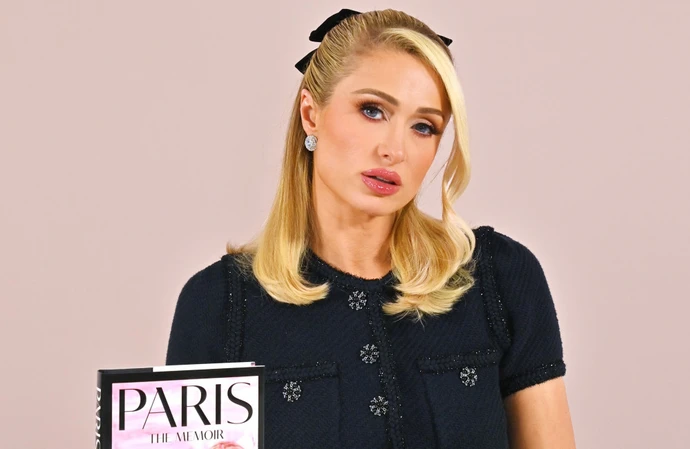 Paris Hilton can't wait to have another two children.
The hotel heiress, 42, had son Phoenix via surrogacy in January with her husband Carter Reum, also 42, but says the experience was so joyous she is desperate to give her boy up to two more siblings.
She told TMZ as she headed to a book signing for her autobiography 'Paris: The Memoir' at Los Angeles mall The Grove motherhood has been "incredible" – before adding she "can't wait" to have another baby.
When a photographer asked her how many she would like to have, Paris admitted: "A couple of them."
Paris said in her book the abuse she suffered as a teen from older men, and the horrors she was subjected to at schools for troubled teens, where she was sent when her family feared she would go off the rails, was so traumatic she had her son via surrogacy.
She has also told how a "mother instinct" kicked in as soon as Phoenix was born that drives her to protect her son "every second".
Paris told the March issue of Harper's Bazaar magazine about her maternal nature: "'I want to protect him and to be with him every second. You have this mother instinct that kicks in, which I've never had before. I feel so complete now."
Paris also gushed in the chat about her marriage to Carter, who she married in November 2021, and told how he changed her mindset about sex.
She told Harper's Bazaar before she started dating the entrepreneur in 2019, she privately thought of herself as asexual as "anything sexual" left her "terrified".
Paris added: "I was known as a sex symbol, but... I called myself the 'kissing bandit' because I only liked to make out.
"A lot of my relationships didn't work out because of that."
'The Simple Life' star Paris, who was briefly engaged to 'The Leftovers' actor Chris Zylka in 2018, added she now loves "hooking up" with Carter, and said: "It wasn't until Carter that I finally am not that way."