Ed Sheeran breaks down sobbing in new documentary over death of best friend Jamal Edwards
Ed Sheeran is seen breaking down in tears in a trailer for his upcoming documentary as his worries over his wife Cherry's health woes and grief at the death of his best friend Jamal Edwards got too much.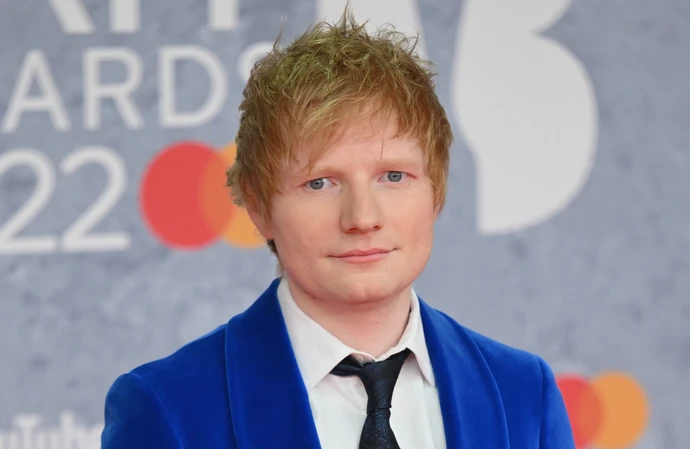 Ed Sheeran breaks down sobbing in his new documentary as he mourns the loss of his best friend Jamal Edwards.
'The A Team' singer, 32, was given his first big break by music producer Jamal – the son of 'Loose Women' star Brenda Edwards – who died aged 31 after a cardiac arrest brought on by cocaine and alcohol in February 2022.
His death came around the time Ed's pregnant wife Cherry Seaborn, 30, with whom he has daughters Lyra, two, and 10 month old Jupiter, discovered she had a tumour.
The footage of Ed in tears comes after he revealed the first single 'Eyes Closed' from his new album 'Subtract' is dedicated to his late friend Jamal.
Ed says in the first trailer for his upcoming Disney+ documentary 'The Sum of it All', which will be released on May 3: "You have to wait for someone to say that's great, and for me that's Jamal. And then the successes started happening."
He goes on to list his album sales and then says once Cherry was pregnant her health became "really bad", before adding: "Then my best friend Jamal died."
Ed is then seen sitting crying in the back of a car as his worry over Cherry and grief at Jamal's death piled up.
He adds in the clip: "Loss – it just took over my life."
Explaining how he channels pain into his music, Ed said: "Every time something massive happened, I just wrote about it."
Cherry is also seen talking in the trailer, saying about how Ed wept during a performance: "I've never seen him cry on stage. He hasn't had time to process and be at peace with his thoughts."
Ed also talks about how "unlikely" it was he became a global pop star, saying while watching footage of himself as a youngster: "Ginger – short – he stutters: that guy doesn't grow up to be a pop star. It's so unlikely."
Ed recently said on Instagram about his upcoming 'Eyes Closed' single: "This song is about losing someone, feeling like every time you go out and you expect to just bump into them, and everything just reminds you of them and things you did together.
"You sort of have to take yourself out of reality sometimes to numb the pain of loss, but certain things just bring you right back into it.
"Blue was Jamal's colour, but now is all I feel. And I guess music helps heal, so I'm dancing with my eyes closed to try get through it x."