New mom Paris Hilton tells Lindsay Lohan to 'soak in every moment' of pregnancy
Hollywood star Lindsay Lohan confirmed that she's expecting her first child on Tuesday (14.03.23).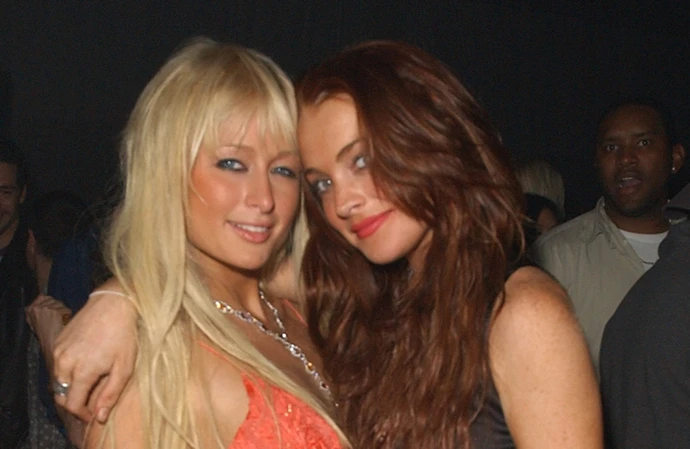 Paris Hilton has advised Lindsay Lohan to "soak in every moment" of her pregnancy.
The 42-year-old socialite became a mother herself for the first time to son Phoenix, who was born via surrogate in January, and she gushed that she is "so happy" for her friend.
Paris told Access Hollywood: "I'm so excited for her.
"I just feel so happy for her and it's just exciting to see all of my friends growing up and starting families on their own, and my advice is just to soak in every moment. It's just so precious."
Paris added: "Everyone is just saying they grow so fast. So just to enjoy the little baby moments when we're just, like, snuggling and he's just a little, tiny angel."
Paris and Lindsay, 36, famously feuded throughout the noughties but have buried the hatchet once and for all.
The 'Freaky Friday' star took to Instagram on Tuesday (14.03.23) to announce that she's expecting her first child with her husband Bader Shammas.
Lindsay - who married the financier in 2022 - took to the photo-sharing platform to share a snap of a white baby onesie that reads "coming soon..."
Lindsay captioned the photo: "We are blessed and excited! [prayer, heart and baby emojis] (sic)"
The 'Mean Girls' actress revealed that she and her husband are both excited about the "next chapter" in their lives.
A representative for the couple told DailyMail.com: "We are very excited for our new family member to arrive and we are looking forward to this next chapter of our lives!"
The loved-up duo are also looking forward to the challenge of parenthood.
They said: "We are beyond happy for this blessing in our lives and we cannot wait to become parents."
Lindsay first shot to fame during her childhood, starring in a string of well-known movies, including 'The Parent Trap' in 1998.
But now, the actress thinks it's important to strike a healthy balance between her work life and her professional life.
Lindsay - who made her comeback in the film 'Falling for Christmas' last year - recently explained: "You can take breaks, but you just have to know when the time is right. Because it's also good to keep the pace going.
"You become a family when you're on a set, and then when the project wraps, it just stops. So it's like a culture shock - you don't know what to do with yourself. It's good to keep your mind active."