Ana de Armas felt Marilyn Monroe's 'presence' while filming Blonde
Oscar-nominated actress Ana de Armas has revealed she felt Marilyn Monroe's 'presence' while filming her movie Blonde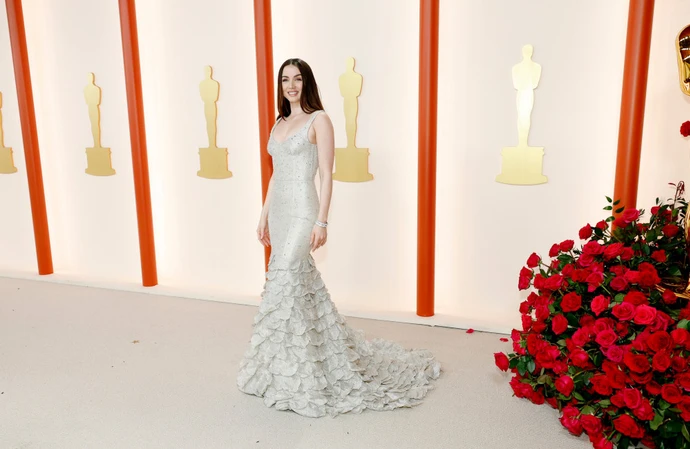 Ana de Armas felt the "presence" and "spiritual energy" of Marilyn Monroe while filming 'Blonde'.
The 34-year-old actress portrayed the Hollywood icon in the biopic – which landed her a nomination for Best Performance by an Actress in a Leading Role at Sunday's (12.03.23) Academy Awards – and she admitted everyone on the production couldn't help but be affected by the "spiritual energy" of the star.
Speaking to E! News' Laverne Cox on the champagne carpet at the Oscars, she said: "Marilyn is all over LA.
"Everywhere we went, all the locations, everywhere you go she's there, everyone has a story about her.
"So we definitely all felt her presence in the sense of that spiritual energy, and I think that definitely helped with the commitment and that willingness of everyone doing right by her and loving the process of making this movie even more."
Ana admitted the pressure of playing Marilyn was eased by knowing she had a great team around her, including director Andrew Dominik.
Asked the hardest part of getting into Marilyn's skin, Ana told Deadline: "[The trick was] to trust the process and the work that had been done previously.
"By taking that pressure off my shoulders and let it happen, and know that the director and the team was — we were all working toward the same goal, and everyone was very passionate about it."
Ana previously defended the nude scenes that feature in the film and insisted she always felt comfortable during filming.
She said: "It's harder for people to watch (those scenes) than for me to make them, because I understood what I was doing and I felt very protected and safe.
"I didn't feel exploited because I was in control. I made that decision. I knew the movie I was doing. I trusted my director. I felt like I was in a safe environment.
"We had hundreds of conversations about these scenes. Everyone felt a deep respect for the movie we were making. And in that sense, I had no fear. I didn't feel uncomfortable at all, even though they were really hard scenes."