Kristin Chenoweth wants more 'control' over her career
Kristin Chenoweth wants more "control" over her career as she takes on the role of a producer, but insists it is "not about" the money.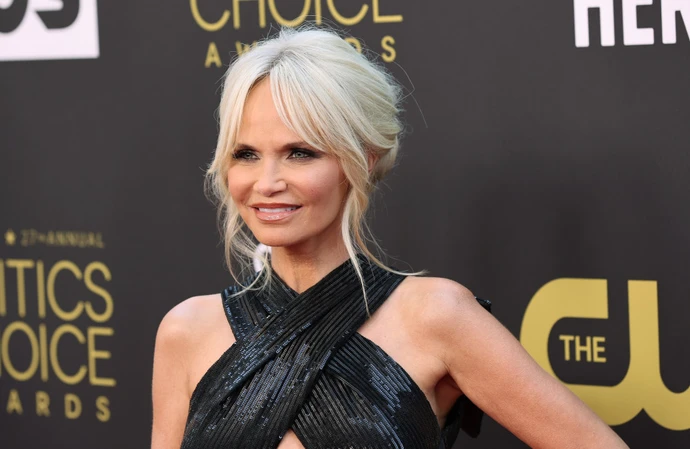 Kristin Chenoweth wants more "control" over her career.
The 54-year-old actress has had a long stage career on Broadway and is known for originating the role of Glinda in the smash hit musical 'Wicked' but now that she is now both producing and starring in 'The Queen of Versailles' - which is based on the 2012 documentary - admitted that she is "happier" to have more of a hand behind the scenes even though it is not just about earning more money.
She told The Oklahoman: "Control? Yes, it is. I've been producing myself for years and didn't know it. It's not just about a pay day, it's that I would like anything that I come up with — which is a fair amount in my career — I'd like to be recognized for it. ... I don't want to see a T-shirt anymore with a line I wrote on it. And I'm with the perfect collaboration, too. It's exciting. I take it very seriously, and I've got some other big investors coming in next month. I'm just happy."
The musical tells the story of Jackie Siegel - an American socialite who, along with her husband built one of the largest and most expensive single-family houses in history only for the economy to take a turn for the worst - and the 'Pushing Daisies' star went on to explain that she is looking to capture the "spirit" of the reality star without doing a direct "imitation."
She added: "The most important thing is to get the spirit of the person. I'm not looking to do an imitation. I want to catch the spirit of her, which is a little bit underdog. The whole piece for me, the reason it's interesting, is it's a more innocent look at entitlement.
"And I don't know if you can put those two words together — innocence and entitlement. But I think in her case, coming from nothing and having learned a lot, as she did, the hard way, with all the money in the world and crashing and burning, I think that's a story worth telling."