Kerry Katona: I hate my body!
Kerry Katona "hates" her body right now just weeks after undergoing a tummy tuck and vowing to lose weight before her next birthday.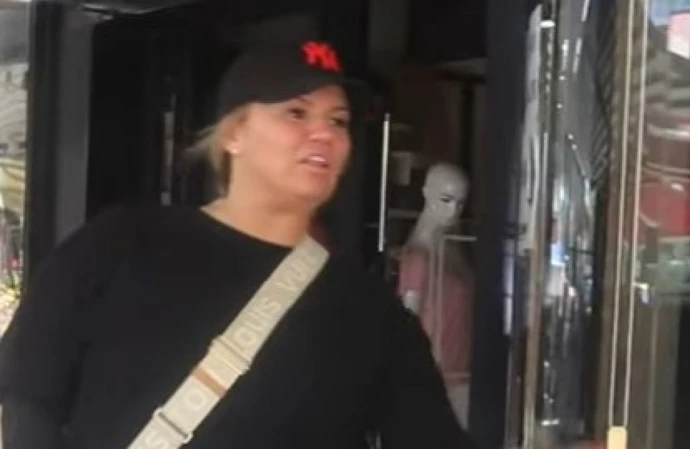 Kerry Katona "hates" her body right now.
The 42-year-old star - who was married to Westlife singer Brian McFadden from 2002 until 2006 and has Molly, 21, and 20-year-old Lilly-Sue with him but went on to have Heidi, 16, and Max, 14, with second husband Mark Croft and also has eight-year-old daughter DJ with the late George Kay - is now engaged to Ryan Mahoney and took her family on holiday to Turkey but remarked after gaining weight she is now trying to "hide away."
In a video posted to her YouTube channel on Sunday (05.03.23), Kerry went clothes shopping with her daughters and said: "I'm trying to hide away with my body because I hate myself right now. I know it's not good as I should have a body positive mental attitude."
Despite going under the knife for a tummy tuck in January and appearing to be delighted with the results, the former Atomic Kitten singer - who has claimed to have made more than £1 million selling risque photos of herself on adults-only platform OnlyFans - recently explained that she is "on a mission" to shed the pounds before she turns 43 in September.
She vowed: "I'm going to look amazing. I am on a mission. Once I put my mind to something, I see it through. I am going to look phenomenal. I'm signing up to the Francis Diet, which is all about eating healthy and controlling calories.
"Alongside that, I'm going to train every day with my fitness brand M-Fit. I'm going to do lots of cardio sessions and also get back to my morning yoga and meditation. I want to lose 3st now. I'm currently 12-and-a-half and I want to be 9st. I have a picture of myself on my phone screensaver from when I was a size 8 – and that's my motivation. I told myself that as soon as I had this surgery, I would get back on it.
"I wanted to get rid of my lumpy, swollen belly, and now I'm on a mission. I turn 43 in September and I can promise you now, I will be at my goal weight. I'm adamant! I can't wait to feel like me again."