Tom Sizemore's family making an 'end of life' plan after brain aneurysm: 'There is no further hope'
The family of 'Saving Private Ryan' star Tom Sizemore is said to be making an "end of life" plan after doctors said there is "no further hope" for the actor following a brain aneurysm.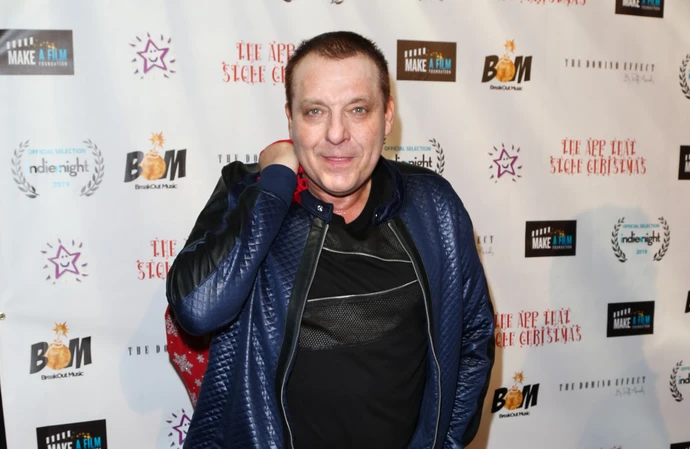 'Saving Private Ryan' star Tom Sizemore's family is making an "end of life" plan.
The 61-year-old actor suffered a brain aneurysm as a result of a stroke at his home in Los Angeles last week, but there has been no improvement since he was put into a coma in intensive care, so doctors have told his family there is "no further hope".
Tom's representative, Charles Lago, confirmed to Fox News Digital: "Doctors informed his family that there is no further hope and have recommended end-of-life decision.
"The family is now deciding end-of-life matters.
"We are asking for privacy for his family during this difficult time, and they wish to thank everyone for the hundreds of messages of support and prayers that have been received.
"This has been a difficult time for them."
Tom was found unconscious at his house in Los Angeles around 2am local time on Saturday February 18th, before 911 was quickly called and paramedics arrived.
Charles recently explained: "He is in the hospital. His family is aware of the situation and are hoping for the best.
"It is too early to know about (a) recovery situation as he is in critical condition under observation."
Tom's collapse came as he is set to star in the indie sci-fi film 'Impuratus', in which he plays a detective forced to believe in the supernatural after he hears a Civil War veteran's spooky death bed confession.
The dad of twins, who had his children with Janelle McIntire when they were together from 2003 to 2006, has battled drug-addiction, and run-ins with the law.
Tom - best known for starring as Sergeant Mike Harvath in 1999 movie 'Saving Private Ryan' - has been arrested for driving under the influence, domestic violence and possession of a controlled substance.
The actor, who was married to 'The Bold and the Beautiful' actress Maeve Quinian, 58, from 1996 to 1999, claimed in his 2013 memoir 'By Some Miracle I Made it Out of There' that he allegedly had a three-year affair with Elizabeth Hurley while she was in a relationship with 'Four Weddings and a Funeral' star Hugh Grant, 62, in the 1990s, after they apparently fell in love on the set of 'Passenger 57'.
In 2005 - the year he had his twins - a sex tape of Tom with multiple women emerged, and two years later a six-episode TV series was shown called 'Shooting Sizemore', which detailed the actor's battle with addictions to methamphetamines and heroin.