Nicola Peltz accidentally sparks pregnancy rumours – with prop baby belly!
Nicola Peltz fans were convinced she was pregnant when she posted a baby bump image on Instagram – before realising the belly was a prop from her her new film.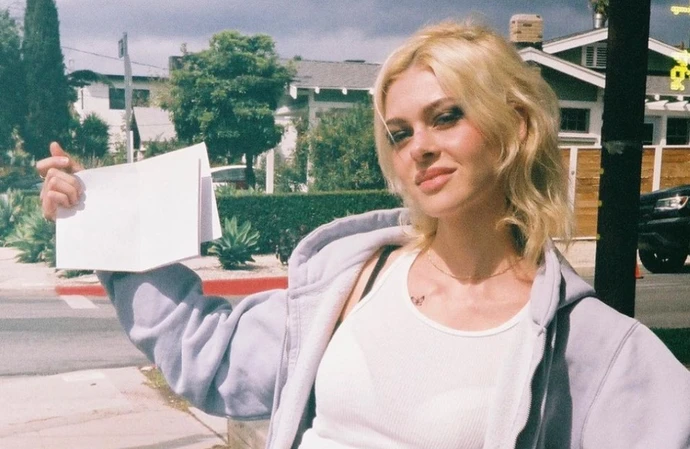 Nicola Peltz accidentally sparked rumours she was pregnant by posting a picture of herself sporting a prop baby bump from the set of her new film.
The model and actress heiress, 28, who last April married 23-year-old Brooklyn Beckham, shared shots on Instagram of her shooting 'Lola James', which she is directing, and that will see her play an expectant young mum.
One photo that set off talk she was having her first child with Brooklyn showed her displaying a swollen stomach in a short white T-shirt, hoodie and low-slung trousers.
She captioning the set of images: "Some lola film" – but floods of her fans who failed to get the film project reference started asking if she was pregnant in the comments section, with others sending congratulations.
The rumours stopped when they realised she was on set.
Indie flick 'Lola James' is a remake of an earlier film that is set to take place in 2002 and centres around 19-year-old Lola, who tries to flee a harmful home life with her younger brother – before she is dragged down by drug addiction and pregnancy.
Nicola's husband Brooklyn has said online he is "so so so proud" of her over her directorial debut.
He has also revealed he is "addicted" to getting tattoos dedicated to his wife.
The budding chef – the son of former footballer David Beckham and ex-Spice Girl Victoria – said: "It was pretty soon after we started dating, and I am half-covered with stuff for her. I have like over 20 dedicated to her. They're very addictive, especially when you love someone you just want to cover everywhere!"
He added he has found marriage "so easy" and has been taking the advice of his dad – who has been married to Victoria since 1999 – on how to "keep his wife happy", as he noted they would like to have children.
Brooklyn told E! News: "I think once you find that person that you just can't live without, I think it's so like easy, My dad always said just do everything to make her happy and don't lie to her.
"It's actually true: Happy wife, happy life. I can't wait to have kids! I could have so many but it's, obviously, totally up to her."
Brooklyn has claimed to have more than 100 tattoos, including the word 'married' on the side of his hand and his wedding vows inked down his arm.
He added about surprising Nicola with new body art dedicated to her: "She always cries when I get her another tattoo, I always love to surprise her with new ink!"