Pink: 'I've always felt like a big sister to Britney Spears'
Pink feels "very protective" of Britney Spears despite fans assuming she had been "picking on her" in her classic hit 'Don't Let Me Get Me.'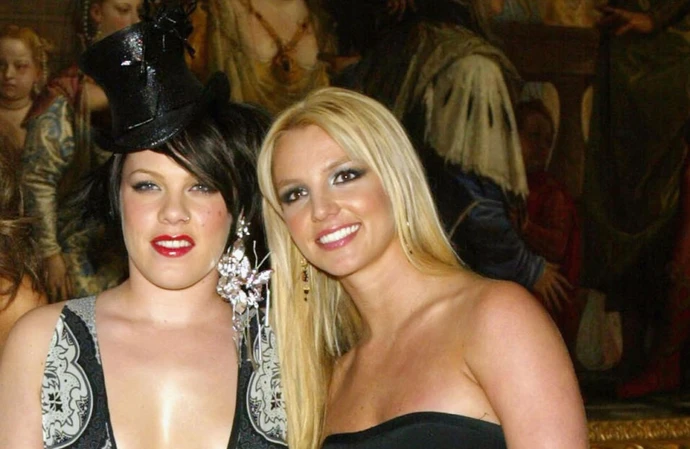 Pink feels "very protective" of Britney Spears.
The 43-year-old singer referenced fellow pop superstar Britney, 41, - who regained control of her multimillion-dollar fortune and various aspects of her life when a conservatorship governed by her family was terminated in 2021 - in the lyrics of her 2001 single 'Don't Let Me Get Me' in which she pointed out how different they are as artists but insisted that despite the assumed rivalry, she has always "felt like a big sister" towards her.
She said: "People think I was picking on Britney on [my 2001 single] 'Don't Let Me Get Me,' but I've always felt like a big sister to her. I'm very protective of her, and she's the sweetest person in the world. I wish her well. I cover her in light all day long."
The 'Never Gonna Not Dance Again' hitmaker starred in a Pepsi Super Bowl campaign alongside Britney, Christina Aguilera, and Beyonce in a 2001 commercial which saw the four pop princesses drinking the soft beverage at the Roman Colosseum empresses and reflected that the experience was "so weird."
She told PEOPLE: "What a weird deal that was. What the hell? Like, 'What are we doing?' Also, you're Pepsi. You're flying us to Rome to shoot in a fake coliseum down the street from the real Coliseum. Why are we here? We could have gone to Canada. I don't understand. That's Pepsi money. For a while, everything I saw that was really fancy, I was like, 'That's Pepsi money.' It was bizarre!
"Beyoncé is the prettiest person you could ever stand in front of. She glows like a goddess. She's so f****** talented, she's total pro — always has been — and always just the sweetest, gentlest person. So for her to be that sweet, and that gentle, and then that f****** fierce on stage is insane