Kerry Katona reveals why she washes her towels as little as possible: 'It's hassle!'
Kerry Katona washes her towels as little as possible because it's a "hassle" with her five kids – who she tells to use the "same bleeding one."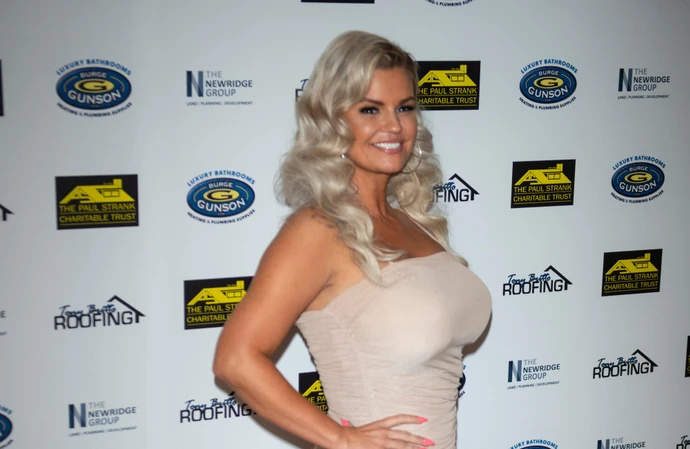 Kerry Katona has revealed why she washes her towels as little as possible.
The 42-year-old star – who was married to Westlife singer Brian McFadden from 2002 until 2006 and has Molly, 21, and 20-year-old Lilly-Sue with him but went on to have Heidi, 16, and Max, 14, with second husband Mark Croft and also has eight-year-old daughter DJ with the late George Kay – came across a debate sparked by radio host Roman Kemp about how often linen should be washed and claimed it is just too much "hassle" for her to do more washes than necessary as she has so many kids.
She said in hr latest column for new! magazine: "Roman Kemp sparked a debate on Twitter last week after asking his followers how often they wash their bath towels. I'll be honest, I try to get as much use out of it as I can before I chuck it in the wash. I live in a big house with a lot of kids, so it's a hassle.
"Share the same bleeding towel, that's what I say! It's not good for the environment, or your energy bills, to keep washing them. It's the same as bed sheets. I probably change my sheets every fortnight."
Meanwhile, the former 'Atomic Kitten' singer – now engaged to fitness instructor Ryan Mahoney – went on to reveal her "shock" when singer Rihanna unveiled her second pregnancy during her comeback performance at the Superbowl, saying it was "incredible" how the 'Umbrella' hitmaker was able to undertake such a feat with a baby bump.
She added n hr new! column: "Rihanna made her big music comeback during the Super Bowl half-time show and revealed that she's expecting her second child. I was shocked that she's pregnant again but it's such lovely news.
"She looked amazing - it's incredible that she was able to do a full routine while pregnant. I wouldn't even be able to do that without a bump! I don't know anyone who isn't a fan. How can you not love her?!"