Alec and Hilaria Baldwin 'are still standing'
Hilaria Baldwin has taken to Instagram to reflect on her relationship with Alec Baldwin.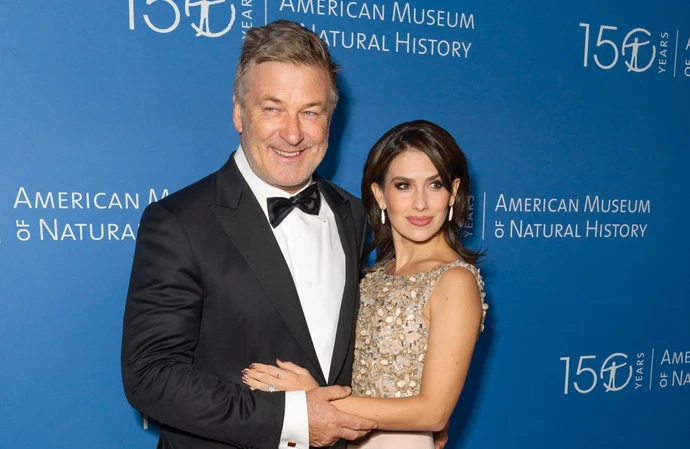 Alec and Hilaria Baldwin are "still standing".
The 64-year-old actor and Hilaria, 39, met each other 12 years ago, and the yoga instructor has taken to Instagram to reflect on the evolution of their romance.
Hilaria - who married the Hollywood star in 2012 - said on the photo-sharing platform: "12 years ago, this night, we met. What a journey we have had been through, to, in, and around and continuing…every emotional place I don't think either one of us could have ever predicted. But here we are…still standing, surrounded by all of you amazing humans, our tiny babes…and together. In it with you, Alec…I'm here, we are here…never alone (sic)"
Hilaria posted the message shortly after prosecutors dropped a gun enhancement charge against Alec.
The movie star was previously prosecuted in Santa Fe, New Mexico, in connection with the death of Halyna Hutchins, the cinematographer who was killed when a prop gun went off on the set of 'Rust' in October 2021.
But the gun enhancement charge has now been dropped, meaning he may not spend any time in prison, even if he's convicted of an involuntary manslaughter charge.
A lawyer working on behalf of Alec previously filed a motion to have the charge thrown out, saying that it did not apply to the actor.
At the time, the law stated that the person who used the gun needed to have "brandished" it, meaning they held it with an intent to intimidate or injure another person.
Santa Fe District Attorney said in a statement: "In order to avoid further litigious distractions by Mr. Baldwin and his attorneys, the District Attorney and the special prosecutor have removed the firearm enhancement to the involuntary manslaughter charges in the death of Halyna Hutchins on the 'Rust' film set.
"The prosecution's priority is securing justice, not securing billable hours for big-city attorneys."