Shaquille O'Neal had a 'professional jealously moment' over LeBron James' NBA scoring record
Shaquille O'Neal praised LeBron James for his humbleness and admitted he was jealous.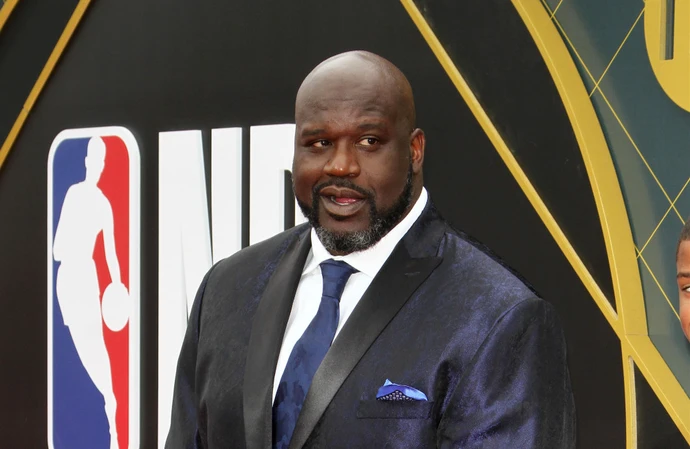 Shaquille O'Neal had a moment of "professional jealousy" when LeBron James was crowned the highest-scoring NBA player in history.
The LA Lakers legend recorded his 38,388th point during last Tuesday's (07.02.23) game against Oklahoma City Thunder, and the retired player-turned-analyst - who is one of the greatest basketball players and centres of all time - admitted he would have had a brief moment of arrogance but praised LeBron for being so "humble".
He told Extra: "It was a professional jealousy moment. If it was me, I would have been arrogant for 19 seconds… I know he is a humble kid, and I know he is going to give the answer, 'I don't want to be involved in the debate of who the greatest,' I am jealous of having the conversation... It is nice to be 'Who's the greatest? Him, or him?' Everybody would love to be in that position."
The 38-year-old sporting legend's wife recently praised him as the "hardest-working person" she's ever met.
At a celebration afterwards, his spouse Savannah paid tribute to the "dedication and sacrifice" she's seen from her husband in pursuit of greatness over the years.
Speaking at the bash, Savannah said: "You are the hardest-working person I know.
"I witness day in and day out your dedication and sacrifice and respect for the game every single day."
LeBron's sons, Bronny, 18, and Bryce, 15, could be seen with their phones out, filming their dad around the court as he scored the point and they quickly got on their feet to cheer once he broke Kareem Abdul-Jabbar's previous record during the third quarter.
The family, including daughter Zahuri and LeBron's mother Gloria James, posed for a celebratory photo after the game.
Kareem was present to pass the torch - or rather the basketball - on to the new record holder, after the 75-year-old star had held the place in the history books for just under four decades.