Chrishell Stause undergoes surgery on ovarian cyst
Chrishell Stause has undergone surgery to have an ovarian cyst removed but is recovering well.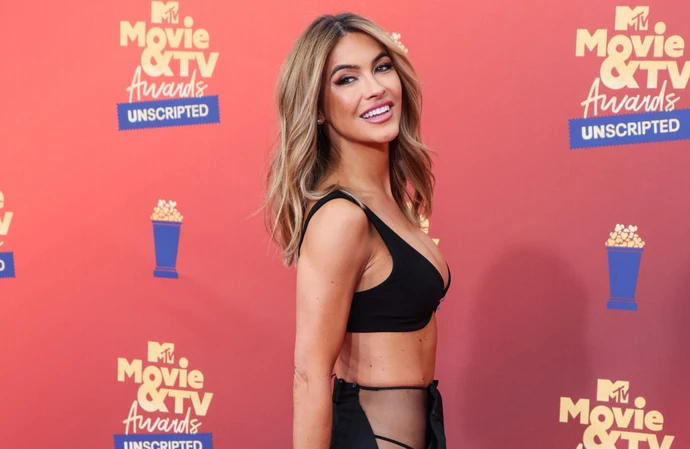 Chrishell Stause has undergone surgery to have an ovarian cyst removed.
The 'Selling Sunset' star had been experiencing pain and discomfort because of the growth, but after having an operation to remove the cyst, she is now "feeling good" and thankful for the care of her medical team and partner G Flip.
Sharing a selfie from her hospital bed, she wrote on her Instagram Story on Wednesday (08.02.23): "Had minor surgery today and had a large ovarian cyst removed. Thank you Dr. Hakakha for taking such good care of me.
"Feeling good and being looked after by my [heart emoji] (sic)"
The 41-year-old beauty urged her followers who have experienced similar symptoms to seek medical help.
She added: "If you have bad, unexplained cramps, don't ignore it."
Chrishell recently opened up about her first kiss with G Flip, admitting she "definitely still thought [she] was straight" when she smooched the non-binary singer during a house party.
Chrishell recalled: "I got stood up that night."
G Flip - who had just relocated to Los Angeles when the bash happened - added: "I rocked up to Chrishell's party totally by myself and I forced myself to talk to people and make friends...
"Chrishell got stood up and then we ended up kissing."
Chrishell admitted: "But I definitely still thought I was straight at that party!"
The former 'All My Children' star - who was previously married to actor Justin Hartley - had kissed friends before "but more for the guys' reaction".
She added in an interview with Australia's Vogue magazine: "I had no issue doing something like that, but in my head I [didn't think I] could have a meaningful relationship with somebody …"
And after the first kiss, Flip asked Chrishell on a date but she replied: "I apologise for being straight."
Shortly afterwards, Chrishell realised she felt more than friendship for the 28-year-old singer when she went to a house showing with the intent of helping the 'About You' hitmaker find a home.
Discussing how G Flip "walked up on" her in a familiar way, she recalled how she reacted: "I specifically remember because it was the same feeling you would have when somebody you have a crush on gets a little too close into your space and you get a little flush … flustered...
"For me, that bodily reaction where I was like, 'Oh, hold on a second, that's familiar,' that was a turning point."