Maria Menounos' tears over lost twin
TV presenter Maria Menounos is expecting her first child with her husband Keven Undergaro via a surrogate and she was left devastated when they found out they were having one baby instead of two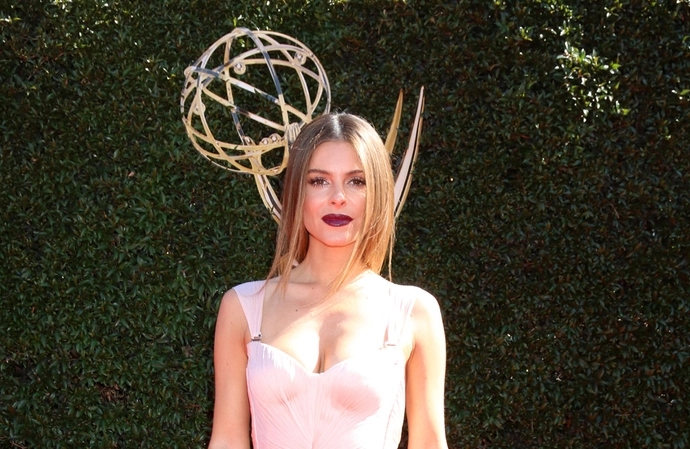 Maria Menounos was convinced she was having twins and was devastated when she found out only one embryo had implanted successfully.
The 44-year-old TV presenter is expecting her first child with her husband Keven Undergaro via a surrogate and she's revealed they were both sure they were having twins after transferring two embryos via IVF but they were shaken when they discovered they were having one baby instead of two.
Speaking on her 'Heal Squad' podcast, Maria explained: "We did implant two, I really, really believed we were gonna have two.
"I would talk to them at night in my prayers and I really thought that was gonna work out."
After the pregnancy was confirmed, the couple found out they were only having one baby during a Zoom call with their surrogate.
Maria went on: "The surrogate was like 'baby is doing great.' So here's me and Keven in front of the iPad, we're so excited, we're gonna find out we have twins in there, it's gonna be amazing.'
"And she says 'baby is doing great,' and the two of us just freeze. I understood so many people's pain so fast in that moment because I really was sure we were gonna have two."
Maria revealed she was left in floods of tears and had to do a "mental switch" to come to terms with her new reality.
She said: "You just have to be grateful for what you have and we are so grateful. I do believe that God knows what we can handle."
The TV star has spent years trying to start a family and she previously revealed she had turned to her celebrity friends for help in a bid to have a baby.
She said: "Zoe Saldana and Kim Kardashian have been so helpful to me in this journey and they both gave me all their advice and people. And Kim especially gave me this wonderful lawyer named Andy and he found me this woman, Stephanie, who helped me find our surrogate." Maria also hailed her surrogate and her family as "literal angels". The TV star - who married Keven on New Year's Eve in 2017 - shared: "We're just so so grateful because these people really help you bring life forward and without them we wouldn't have been able to do this. "Our surrogate and her family are literal angels. I'm so grateful that we're gonna have this extended family our baby will be part of, and we're just so grateful to everybody who's helped us along the way."