'She was the perfect person to lean on': Maria Menounos sought surrogacy advice from Kim Kardashian
Maria Menounos turned to Kim Kardashian for surrogacy advice and says Zoe Saldana was also a great help in her infertility battle.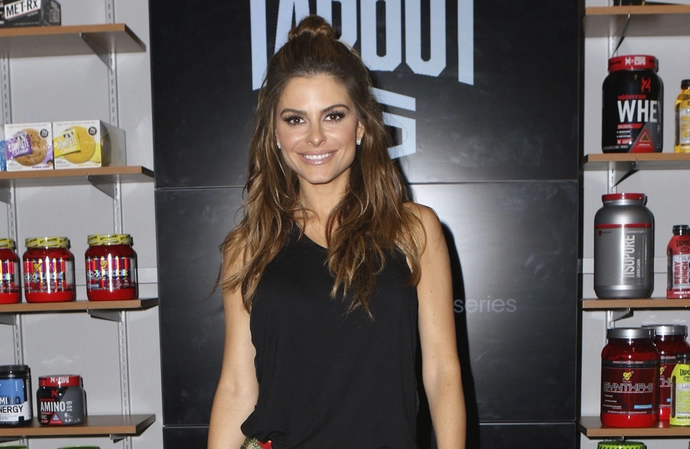 Maria Menounos turned to Kim Kardashian for surrogacy advice.
The 45-year-old presenter admitted she was almost ready to give up on her dreams of motherhood after a 10-year battle with infertility but praised Kim and actress Zoe Saldana with giving her help and advice to continue.
She told the Heal Squad podcast: "I talked to pretty much everybody along the way in the last almost decade of this. Zoe Saldana was super amazing and helpful and shared contacts and information with me as well.
"Kim Kardashian was amazing and was really there for me throughout the journey. Every time I had questions... she was the perfect person to lean on through this journey.
"What she taught me is to just pick the person that you feel confident in and you feel great with and then trust them and don't micromanage, don't over manage.
"And really it's been amazing because I built an incredible relationship with my surrogate and her family and I knew she wanted to do a great job for us. So I knew I didn't have to over manage her."
Maria - who was overjoyed to welcome daughter Athena, with her husband, Keven Udergaro, via surrogate - revealed she was "fully prepared" to not have a biological child, explaining: "I was just about to give up. I was so tired and so beaten down. It's a financial drain and an emotional drain.
"If it wasn't for [my team who] came together to help me find the surrogate in a day, I don't know where we would be right now.
"We would have missed out on the greatest joy of our life... For anybody who is struggling, I would say, please hang in and do whatever it takes."