Malaika Arora went skydiving for 48th birthday
Malaika Arora celebrated her 48th birthday by going skydiving in Dubai because it had been on her 'bucket list' for years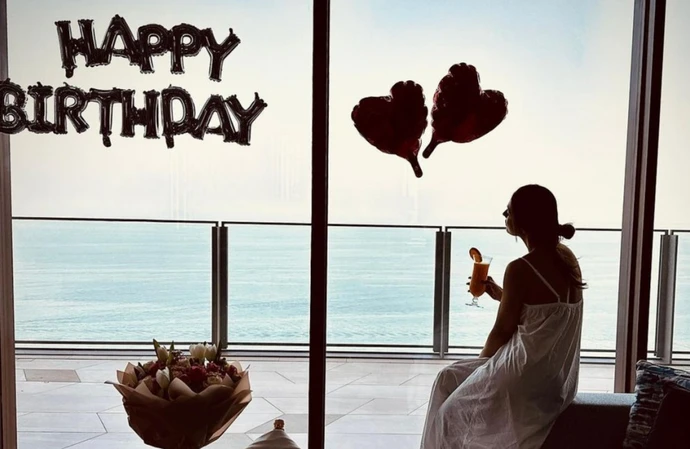 Malaika Arora celebrated her 48th birthday by going skydiving in Dubai.
The actress marked the milestone on October 23 and took herself off to the United Arab Emirates for a luxury holiday with a group of female friends - and she made time to fulfil her "bucket list" dream of parachuting out of a plane.
According to the Hindustan Times, she said of her birthday treat: "Skydiving had long been on my bucket list. This year, I was eager to celebrate my 48th birthday in a thrilling manner, and I thought, why not tick this off my list on this occasion, so I made the choice to mark this milestone by taking a leap into the sky. A close friend recommended that I do this in Dubai, and that sealed the deal for me."
She added: "I honestly had zero fear or worries in my mind while doing the dive; that's also because it's a part of my personality. I love embracing new experiences and never hold back ... The instant you leap from the plane, your mind momentarily blanks out, overwhelmed by the sights and sensations, not to mention the intense cold at that altitude. It takes a few seconds to regain your focus and enjoy the sensation of soaring high above the world."
Malaika shared pictures from the trip on her Instagram page and posted a positive message insisting she feels grateful for her journey.
She wrote: "As the sun sets on another year and I turn 48 ... I am grateful for the peace, my people and my calm that has been my companion throughout this journey. Sitting here, each moment feels like a gentle whisper, guiding me towards self-discovery and inner strength.
"Here's to the soothing whispers of the breeze, the mesmerising sunsets that reflect the promise of new beginnings, and the warmth of the people who have made my life beautiful.
"Once again, grateful for the life I have got to live so far and hopeful for the life ahead. Happy birthday to me!"