Marc Jacques Burton's 'epic' Overwatch 2 collection
Designer Marc Jacques Burton says it was "epic" creating a high fashion collection centring around four of the key heroes from 'Overwatch 2', admitting he wanted to find "real-life examples" of the core message from the video game that "heroes aren't born but made".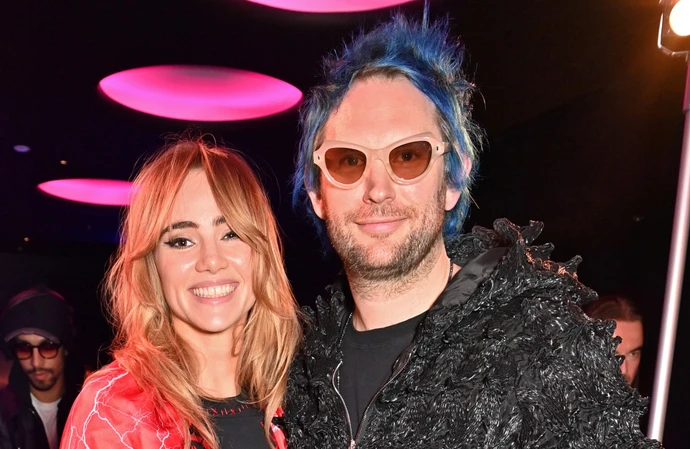 Marc Jacques Burton says it was "epic" creating a high fashion collection centring around four of the
key heroes from video game 'Overwatch 2'.
The creative director of his self-titled company launched the collaboration, which sees each hero have an "everyday look" as well as a "hero look", at an event at London's The Cinema at Selfridges on Sunday night (13.11.22).
The campaign featured British rapper Giggs wearing the Lucio character collection from 'Overwatch 2', British actress Wallis Day wearing the Kiriko character collection, British actor and musician Hope Ikpoku Jnr wearing the Genji character collection, and Nigerian-born British Afrobeat singer Darkoo, who wore the Sojourn character collection.
Marc said: "It has been epic to partner with Overwatch 2 to create high end fashion pieces based on my favourite characters from the game Lucio, Kiriko, Sojourn and Genji.
"I normally work with musicians creating stage and studio pieces for them. Instead of designing for musicians I was working with 'Overwatch 2' video game characters.
"It pushed me to think through the personality traits of each video game character and create pieces that they could save the world in.
"I am super excited for everyone to see the incredible new spiked organza fabric we have developed as well as the all over pocket design of Lucio's hero outfit.
"The campaign was so much fun to shoot with Giggs, Wallis Day, Hope Ikpoku Jnr and Darkoo."
Suki Waterhouse, who recently released her latest EP 'Milk Teeth', opened up the night performing two of her tracks with an acoustic set.
She said: "Marc's designs are just like him, you always know he is in the room."
Giggs closed the night with his performance.
He added: "I met Marc and he showed me some of his designs and I was like, 'This is cold, bruv.' "
Speaking at the event, Marc said: "Video games, fashion and music are all incredibly interrelated now. For tonight, I wanted to combine all of these elements when launching the MJB X Overwatch 2 collection.
"The core message from 'Overwatch' is that, 'heroes aren't born but made.' I wanted to find real life examples of this.
"The performers tonight Giggs, Suki, Hope and Darkoo have all shown that through hard work and self belief what can be achieved.
"They have been able to live their dreams and become heroes to many of us. I really appreciate everyone who has supported the launch of this collaboration here tonight at The Cinema in Selfridges."
The MJB X Overwatch 2 collection is out now in store at Selfridge's flagship store on the 2nd floor Men's department, Selfridges, 400 Oxford Street, London, W1A 1AB.
The collection is now available online at www.mjb.store and www.selfridges.com