Kareena Kapoor declares 'I'm still hot'
Kareena Kapoor has admitted she's 'done' trying to keep up with younger rising stars and declared 'I'm still hot'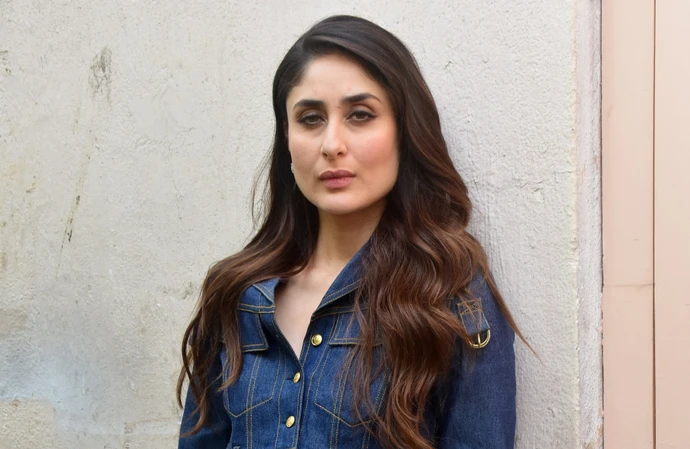 Kareena Kapoor is "done" with trying to keep up with younger rising stars and declared: "I'm still hot".
The 43-year-old actress opened up about the fleeting nature of fame in a new interview and confessed she doesn't have any interest in trying to keep up her younger counterparts because she knows her own worth.
She told The Dirty Magazine: "Now especially, actors have to keep saying something or the other. I can't. I just cut off. Otherwise, I wouldn't have lasted this long, I would have just have wilted in this competition, this pressure, the comparison of this look and that look, now so-and-so's on the rise and I have to look young, so-and-so is doing this or that brand or is a global face. I can't. I'm done."
Kareena went on to insist her career is still doing well and she's definitely "still got it".
She added: "You have to find yourself, you know, find your individuality. Find that one thing you want to own about yourself and never lose it. Y'all are still saying that I should be on the cover of Dirty, na? That means there has to be something that's kept this chick going. I've still got it, I'm still hot".
It comes after Kareena opened up about taking over the voice of Marvel character Black Widow from Hollywood actress Scarlett Johansson. She provided the voice of the character for Hindi audiobook 'Marvel's Wastelanders: Black Widow' and said it was a "unique challenge" using just her voice to act. She said: "Breathing life into a character as iconic as Black Widow has been a surreal experience. Taking listeners on an action-packed journey in 'Marvel's Black Widow', using only my voice, has been a unique challenge. I hope that listeners are able to envision the story using their imagination and resonate with her unyielding spirit like I did."