Priyanka Chopra Jonas reveals early career lessons
Priyanka Chopra Jonas has shared the teachings she took away from directors Raj Kanwar, Rakesh Roshan and Abbas-Mustan.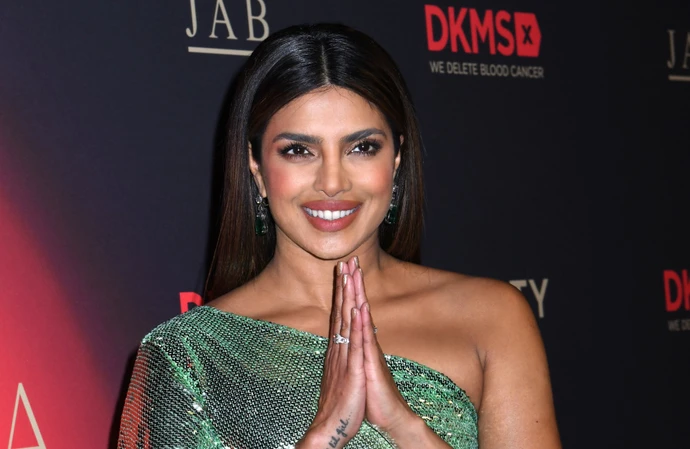 Priyanka Chopra Jonas has revealed the lessons he learned from Hindi directors Raj Kanwar, Rakesh Roshan and Abbas-Mustan.
The 41-year-old actress might be a global star now, but she hasn't forgotten where she started.
Speaking at the Jio MAMI Mumbai Film Festival 2023, she recalled starting out working with Raj Kanwar on the 2003 film 'Andaz': "Every filmmaker has something to bring to the table. Raj Kanwar taught me humour. I didn't know anything during Andaz. I could not say lines. I didn't know what to do. But I learned humour from him. My character was supposed to be funny and he was a very funny Punjabi guy and he showed me how to be funny. I took that from him."
Then came her role in Abbas-Mustan's 'Aitraaz' and he taught her how to calm her nerves on set and leave her character up to the filmmakers.
She said: "Abbas Mustan taught me how to curb my nerves, and even if I was not convinced by my character's choices, they made me understand that it is not my decision to make. I am playing a character. Whether good or bad, my job is to play her with conviction. I learned this during Aitraaz."
Lastly, Rakesh Roshan, who he worked with on 2006's 'Krrish', opened her eyes to major productions and how long it takes to nail the perfect shot.
She added: "From Rakesh Roshan, just the big commercial nature of the film and how to navigate that mega scale and hundreds of cast and crew and VFX. You are sitting for a 12-hour day shift and you do only four shots. I did not know what that was like and why that was needed. I remember I used to sit with Rakesh so much and I would just watch him and Hrithik talk or the producers and DOPs talk, and understand what they were doing in those four to five hours. They used to set up a shot, which looked incredible when you see it in the movie, but it takes five hours to set up a four-second shot. So, imagine, how much work it takes to make an entire film. I learned the hard work and the gravity of the crew and how much it takes for everyone to have that one shot taken."