Jailed reality star Stephen Bear dumped by OnlyFans model fiancee Jessica Smith
The disgraced reality star Stephen Bear - who was jailed for 21 months earlier this year for recording and leaking a sex tape of former girlfriend Georgia Harrison - has been dumped by his OnlyFans star fiancee Jessica Smith.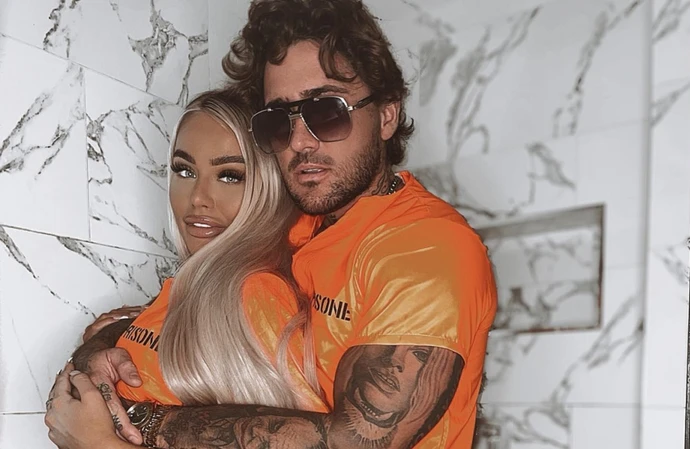 Disgraced reality star Stephen Bear has been dumped by his OnlyFans star fiancee Jessica Smith.
The model had vowed to stand by Bear "through thick and thin" after he was jailed for recording and leaking a sex tape of his ex-girlfriend Georgia Harrison but is said to have told friends how she had "come to her senses" and called time on the "fake and toxic" relationship.
According to friends, Smith said: "It took me a while to realise, but it's all been fake and toxic with Stephen. I'm better off without him and I'm looking forward to moving on with my life."
The 24-year-old OnlyFans star is said to have dumped Bear, 33, over the phone earlier this month and left him shocked by the decision.
A source close to Smith claimed that the shamed star tried to call her back, but she has now blocked his number and cut off all ties.
Bear, who won 'Celebrity Big Brother' in 2016, was sentenced to 21 months in prison in March after being found guilty of voyeurism and two counts of disclosing private photographs and films of his ex-girlfriend with intent to cause distress.
He was also ordered to pay Harrison – a former 'Love Island' contestant – £207,900 in damages in July, the highest sum to be awarded in an image abuse case.
Bear was forced to sell his three-bedroom Essex property for £525,000 to pay the money and Smith was pictured moving boxes out with his brother last month.
The OnlyFans star is thought to have been living at her parents' home ever since.