Adele Exarchopoulos set 'limits' for Passages sex scenes
Adele Exarchopoulos has revealed she set 'limits' for her sex scenes in new movie Passages because she didn't want to expose her body in the same way she did in Blue Is the Warmest Colour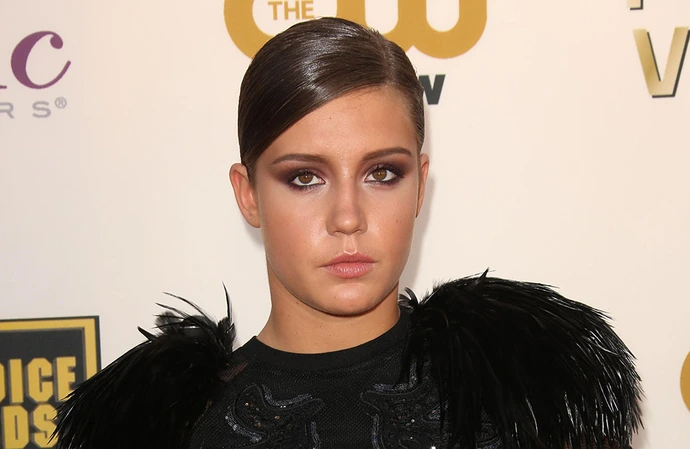 Adele Exarchopoulos set "limits" for her sex scenes in new movie 'Passages'.
The 29-year-old actress filmed saucy scenes for Ira Sachs' romantic drama about a man in a gay relationship who has an affair with a woman and she's revealed she had a candid conversation with the director about the nude scenes with co-star Franz Rogowski - insisting she did not want to expose her body in the same way she did in critically-acclaimed 2013 movie 'Blue Is the Warmest Colour'.
She told the Guardian newspaper: "I told Ira I have no trouble [with] a sex scene, but I don't want people to see my body like they did before, so can we find another way.
"Ira wasn't primarily interested in seeing my boobs and my body; it was more about capturing two people from different cultures not being able to put words on all of their desire.
"We agreed not to treat the scene like a boy discovering love with a girl: it was more about two people trying to search each other, a kind of mutual seduction. And I think there is something really physical between Franz and me, but it was also clear between us what the limits were."
'Blue Is the Warmest Colour' featured sex scenes between Adele and her co-star Lea Seydoux and attracted criticism for the graphic nature of the sequences which showed the actresses naked except for prosthetic genitals.
One sex scene lasted a full-six minutes and Adele's co-star Lea later admitted the raunchy moments left her feeling "like a prostitute".
She told The Independent newspaper: "It was kind of humiliating sometimes, I was feeling like a prostitute. Of course, he uses that sometimes. He was using three cameras, and when you have to fake your orgasm for six hours ... I can't say that it was nothing. But for me it is more difficult to show my feelings than my body."