Tia Mowry and Cory Hardrict finalize their divorce
Tia Mowry and Cory Hardrict have officially divorced, after 14 years of marriage.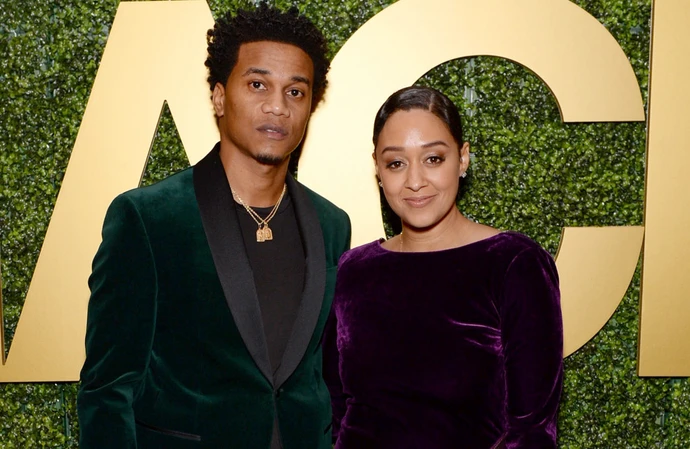 Tia Mowry and Cory Hardrict have finalized their divorce.
The 44-year-old actress and Cory, 43, announced their separation six months ago, and they've now finalized their split after 14 years of marriage.
Documents obtained by E! News show that the former couple "entered into a written agreement regarding their property and their marriage or domestic partnership rights, including support".
The duo - who have Cairo, four, and Cree, 11, together - have upheld their previous custody agreement as part of their divorce.
As a result, Tia will retain legal and physical joint custody of their kids.
The 'Sister, Sister' star took to Instagram in October to announce that she was separating from Cory.
However, Tia also promised that they would "maintain a friendship".
Alongside a black-and-white photograph of them together, she wrote: "I have always been honest with my fans, and today is no different. I wanted to share that Cory and I have decided to go our separate ways. These decisions are never easy, and not without sadness. We will maintain a friendship as we co-parent our beautiful children. I am grateful for all the happy times we had together and want to thank my friends, family and fans for your love and support as we start this new chapter moving forward in our lives."
Last month, Tia revealed that she's been "learning about [herself]" since her split from Cory.
The actress admitted that she was still coming to terms with her new-found independence.
She told E! News: "I've always been next to someone. I've always had my sister, side-by-side next to me and this is kind of the first time that I've ever been by myself.
"And so, I'm just really learning about myself, loving on myself and being optimistic and positive. Life is short, so just focus on the positive."