'I've got a special post for it!' OnlyFans star promises racy pics if Wrexham win big match
Alaw Haf has got something "special" planned for her OnlyFans followers if Wrexham beat Boreham Wood.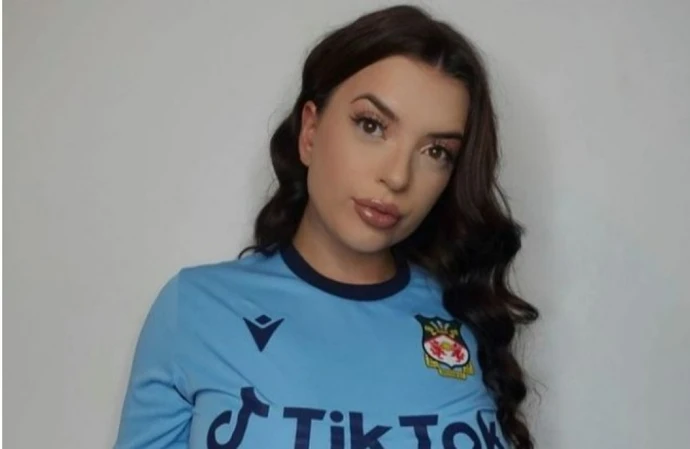 Alaw Haf has promised fans a "special post" on OnlyFans if Wrexham beat Boreham Wood.
The Red Dragons could receive a promotion to EFL League Two if they beat The Wood on Saturday (22.04.23) and now Wrexham-based model Alaw Hal - who is a leading content creator on the adults-only subscription platform - has teased followers that if her home team are victorious, she will post something very "special" for the celebratory occasion.
Speaking to DailyStar.co.uk, she said: "I think I will be on the cider all weekend that's for sure if Wrexham win promotion. I've also taken a special post ready for it."
Alaw - who has more than 50,000 subscribers on the platform - went on to add that she will also be treating fans to special discounts in light of a victory and is looking for suggestions from followers on other ways to celebrate promotion to the Football League.
She added: "I will definitely be offering discounts on my exclusive sites when the promotion is confirmed! I'm also trying to think of what else I can do to celebrate, so any ideas are welcome!"
Just one day ahead of the big match, Alaw explained that fans of Wrexham had been so "welcoming" towards her whenever she had met them at a match after spotting her on Twitter.
She added: "I'm really lucky because any time someone has recognised me from Twitter at a match they've been kind to me,". I was worried at first thinking people would be nasty. But Wrexham fans are so welcoming to anyone, and I've met some really great people."
Wrexham A.F.C. is now owned by Hollywood actors Ryan Reynolds and Rob McElhenney and the stars acquisition and attempts to revive the third-oldest professional association football team in the world (founded in 1864) have been documented in Disney + series 'Welcome to Wrexham'.