David Fincher declares 'cinema is not dead'
Hollywood director David Fincher has declared 'cinema is not dead' and insisted the art form is constantly changing and evolving during his speech at the 2023 LACMA Art and Film Gala in Los Angeles on Saturday night (04.11.23)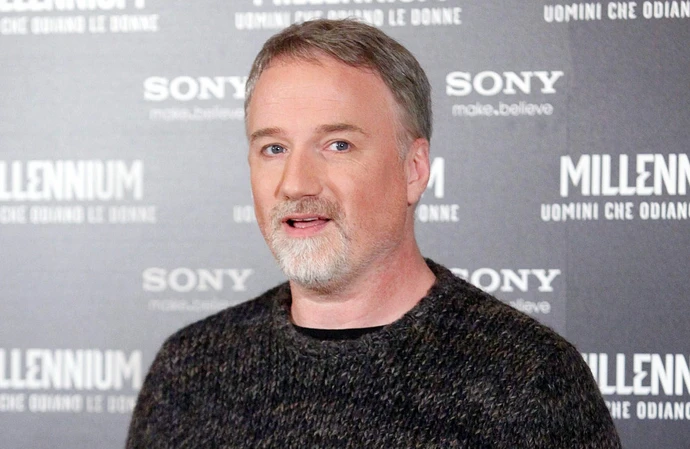 David Fincher has declared "cinema is not dead" and insisted the art form is constantly changing and evolving.
The Hollywood director made the remarks during his speech at the 2023 LACMA Art and Film Gala at the Los Angeles County Museum of Art on Saturday night (04.11.23) where he was honoured for his contribution to movies - taking the opportunity to tell the audience the film industry is still very much alive.
He said: "I'd also like to take this opportunity to insist that cinema is not dead. It's not even close. Man has painted for more than 30,000 years, he has played with building blocks of cinema for just over 100. We are barely capable of keeping our heads upright or rolling over. We're not even crawling. True cinema, the resonant play of ideas and behaviours against story structures, forged, implied or even ignored, wasn't diminished by the advent of sound or colour or streaming. It evolved and it'll continue to do so, but we must push it prod it, test its tensile strength and never shy from questioning its effects and worthiness."
He also touched on the ongoing actors strike which has brought Hollywood to a standstill as members of SAG-AFTRA fight for improvements on issues such as residuals and AI.
Fincher said of the strike: "We must get these supremely talented people back to work. We have to very soon."
The moviemaker was introduced to the stage by his collaborator Brad Pitt - who he worked with on films including 'Fight Club' and 'Seven' - and the actor needled his former boss over his directing style.
Pitt said: "Here's some things you will hear on a David Fincher shoot: 'Let's shoot this now before we all lose interest in living.' 'OK, we have the out-of-focus version. Now let's try one that's in focus.' 'That was s*** through no fault of my own.' And a personal fave: 'I want you guys to enjoy yourselves, but that's what Saturdays and Sundays are for'."
He added: "Working with him, you will know what excellence feels like. His films — they've always challenged our sense of safety. As he says, 'If we're not out there juggling chainsaws, we're doing ourselves a disservice."
Guests at the bash included Leonardo DiCaprio, Kim Kardashian, Billie Eilish, Jennifer Lopez and Keanu Reeves and featured a musical performance by Lenny Kravitz. The star-studded event raised $5 million for the museum's film programs.