'Hocus Pocus 3' still in story development phase: 'We're still working on it'
After the sequel in the witch series was a streaming smash for Disney+. it's been confirmed a third 'Hocus Pocus' film is still in the story development phase.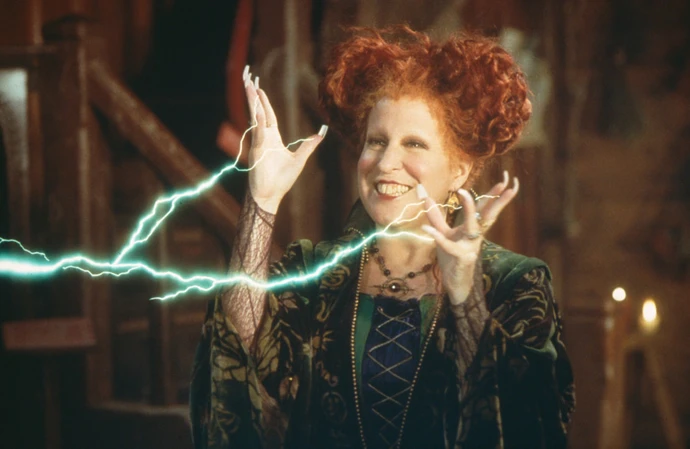 A third 'Hocus Pocus' film is still in the story development phase.
Disney confirmed in June another installment in the witch series was in development and screenwriter Jen D'Angelo has now confirmed the plot is still being worked out, following the end of the WGA strike.
She told Entertainment Weekly: "We're still in the story phase, we're still working on it.
"We've been working on some ideas. It's been fun to dive back into that world and we have so many directions in which to go and so many new characters to explore.
"We've only scratched the surface of Hannah Waddingham's Mother Witch."
Emmy-winning 'Ted Lasso' actress Hannah Waddingham made her 'Hocus Pocus' debut in the second installment, released in 2022 on Disney+, which saw her Mother Witch character gifting a spell book to the young Sanderson sisters.
Hannah's return in the third 'Hocus Pocus' has not officially been set, but there has been speculation the team behind it are planning to delves further into her character.
Jen D'Angelo added "anything's on the table" for the third installment and "we for sure want to see them again as adults".
It's expected Bette Midler, Sarah Jessica Parker and Kathy Najimy would be approached to make a comeback in the third film.
Jen added: "I'm hoping that we are able to explore every aspect of these stories and take these characters on a bunch of fun adventures.
"We don't really know what it is, but we're exploring all options and I think everybody is so delighted by the reaction that 'Hocus Pocus 2' got, and we're excited to continue those stories."
'Hocus Pocus 2' broke records in streaming charts when it debuted last year, with 2.7 billion minutes watched in its opening weekend.
The movie also became the most-watched original film for Disney+ at the time of its release over its opening three-day frame, and was directed by Anne Fletcher, who is set to return to helm the third film.