Mission: Impossible sequel delayed until 2025
The next film in Tom Cruise's Mission: Impossible franchise has been delayed by a year and now won't hit cinemas until May 2025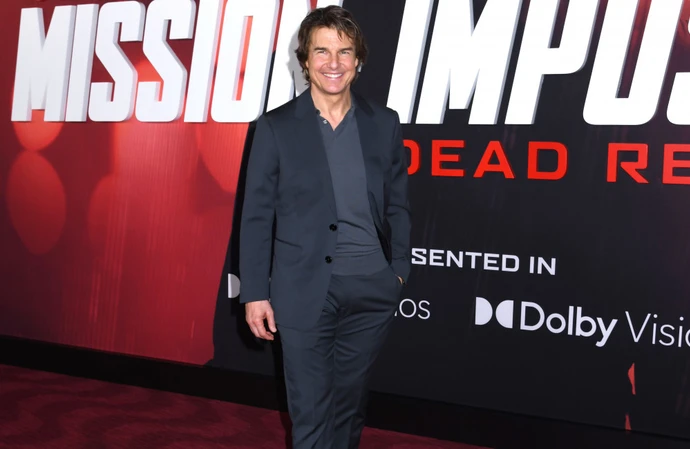 Tom Cruise's next 'Mission: Impossible' film has been delayed until May 2025.
The eighth instalment in the action franchise 'Mission: Impossible - Dead Reckoning, Part Two' had been due to land in cinemas in June 2024, but the follow-up to 2023's 'Dead Reckoning, Part 1' has now been bumped back by almost a year.
It's also been reported the film will also undergo a name change with a new title expected to be announced at a later date. However, the picture is still expected to directly follow the events of 'Dead Reckoning Part 1'
The movie had been in production this year but shut down to allow the cast to promote the first instalment over the summer. However, the cameras remained off as the Hollywood actors strike started in July meaning the cast could not get back to work on the film.
The action film is among a number of other titles which have also been pushed back including 'A Quiet Place: Day One' - a prequel to the 2018 original starring Lupita Nyong'o and Denis Hare - which had originally been due for release in March 2024. The film will now land in June 2024.
Animated adventure 'SpongeBob SquarePants' has also been delayed from May 2025 to December 2025.
'Mission: Impossible - Dead Reckoning, Part 2' director Christopher McQuarrie previously promised fans they will be treated to some epic underwater scenes in the new movie.
The 54-year-old director and his lead actor Tom Cruise have spent time working out how to perfect underwater sequences after using them in previous movies 'Edge of Tomorrow' and 'Mission: Impossible – Rogue Nation' and McQuarrie says they will be taken to the next level in the upcoming sequel.
He told Collider: "Tom and I are constantly re-evaluating our own work and asking ourselves how we could have done it better. "We've done underwater in 'Edge of Tomorrow', and we worked underwater in 'Rogue Nation', and we left very dissatisfied with those sequences." The filmmaker continued: "And we analyse why we were dissatisfied. What were all the factors working against us? The biggest being, not having real knowledge in that area. "Everything you're looking at in 'Dead Reckoning' is the application of knowledge from previous sequences."