Paul Mescal feels 'stressed' over Gladiator 2
Paul Mescal has admitted he feels 'stressed' whenever he talks about Gladiator 2 - insisting it's the 'biggest' role of his career so far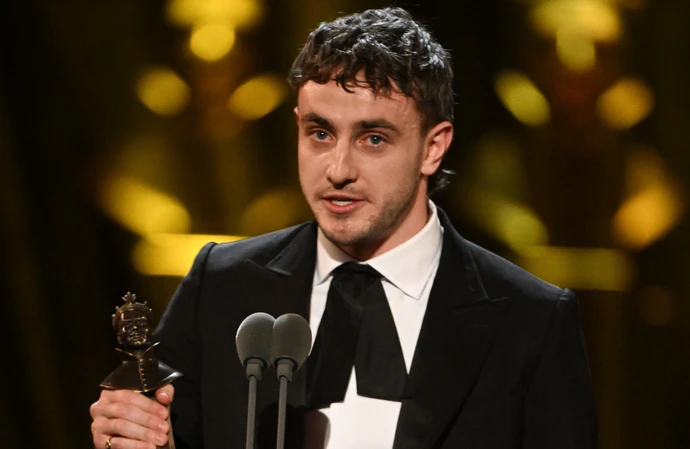 Paul Mescal feels "stressed" whenever he talks about 'Gladiator 2' - insisting it's the 'biggest' role of his career so far.
The 27-year-old 'Normal People' star plays Lucius - believed to be the nephew of Joaquin Phoenix's character Commodus - in the upcoming epic which is being directed by Sir Ridley Scott who also helmed the first film but Paul is adamant he's already feeling the pressure of taking on such a huge job.
Speaking to Esquire magazine prior to the Hollywood actors strike, Paul explained: "I can't tell you how stressed I am talking about that film in particular, because it's definitely the biggest one I've done. I feel really excited, but, like, it's difficult to get away from the legacy of the film a bit. I think it's really well written and it pays homage to the first one, but it's very much something that I think I can step into and make comfortably my own."
When asked if he has spoken to Russell Crowe - the star of the first 'Gladiator' film - he said he hadn't and added: "I don't know what we would talk about. Like, I'd love to hear his stories from filming, but the character is, like, totally separate."
He's set to star opposite 'The Mandalorian' actor Pedro Pascal in the new movie, but Paul admitted he once ran into the actor at an airport and was too nervous to say hello.
Paul explained: "I was too afraid to go up to him. He came up and just seemed so genuine; I'm really looking forward to hanging out with him."
The movie started filming this year and has already been plagued by troubles as six crew members were reportedly rushed to hospital after an on set explosion. A big-budget special effects scene is said to have gone wrong during filming of the sequel in Morocco with reports suggesting a gas pipe on set may have ruptured.
A source told The Sun newspaper: "It was terrifying — a huge ball of fire flew up and caught several crew members in its path. "In years of filming I've never seen an accident so scary. "Six production staff had to be rushed to hospital for treatment. "Hopefully everyone will be OK, but it was a serious accident. "Everyone involved, from the lowliest runners to the star names, has been shaken up by this."