'It's a necessary thing': Angel Manuel Soto praises 'heroic' striking Blue Beetle cast
Director Angel Manuel Soto has hailed the "heroic" cast members of 'Blue Beetle' for not promoting the superhero movie due to the SAG-AFTRA strike.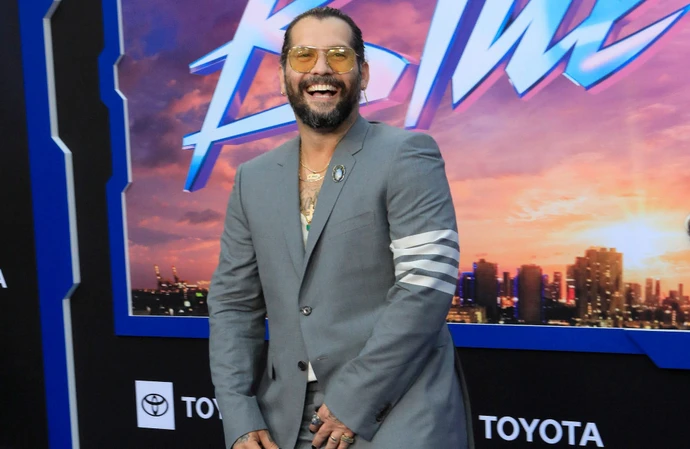 Angel Manuel Soto praised the "heroic" cast of 'Blue Beetle' for not promoting the superhero movie due to the SAG-AFTRA strike.
The 40-year-old director was not joined by the DC Extended Universe (DCEU) movie's stars – including Xolo Mariduena, Susan Sarandon and George Lopez –at the premiere earlier this week but completely understands why they have taken action.
Angel told The Hollywood Reporter: "It is heartbreaking. I wanted them to have their moment. This is their moment.
"But at the same time, it's a necessary thing. So, having them actually sacrifice this opportunity to be on the picket line and to fight for a better future – not only for them, but also to secure something better for future generations to come – is a heroic act of its own."
Angel had to fight to get the first mainstream Latino-led live-action superhero movie released in cinemas after Warner Bros. had initially designated the project for release on the streaming service HBO Max.
The filmmaker explained: "We wanted to see our history and our legacy on the big screen, in a way that is respectful, and that was an opportunity that we didn't want to miss.
"So it was something that we were very committed to, and we wouldn't take no for an answer. And eventually, Warner Bros. saw it fit, and they allowed us to go back into the theatres."
Angel feared that the changes at DC that saw James Gunn and Peter Safran take control of the company could put 'Blue Beetle' at risk but is relieved that the bosses have faith in the characters.
He said: "Yeah, that was for sure one of the elements of relief. It's the fact that all of this effort was not going to die during this regime change.
"There's also a belief in our characters, who are now going to be part of this new DC universe, especially Xolo's character and his whole family and Bruna Marquezine's character.
"So, knowing that they are going to continue to move forward in the DCU allowed me to feel relief for myself and for them."