Blue Beetle director filled film with Easter eggs to feel part of DCU
'Blue Beetle' director Angel Manuel Soto wanted the movie to feel part of the wider DC Universe.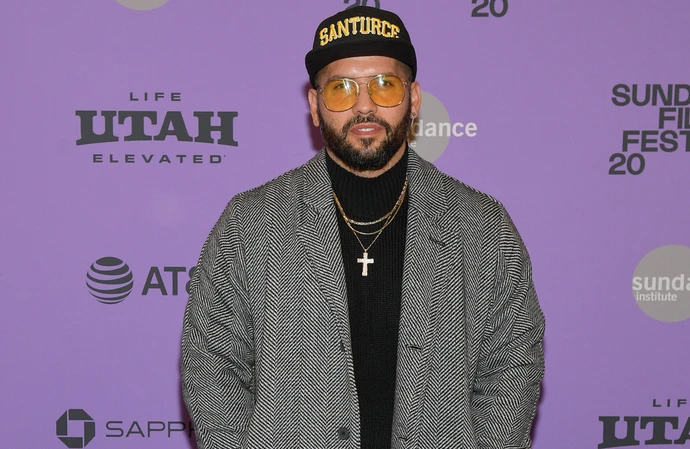 Angel Manuel Soto wanted 'Blue Beetle' to feel part of the DC Universe.
The 40-year-old director - who was at the helm of the upcoming superhero blockbuster - was determined to strike the right tone by including plenty of Easter eggs, even if DC bosses ruled out some ideas due to logistics with the wider franchise.
He told Collider: "Yeah, there are definitely things that we wanted to put in that they were like, 'No,' because it might attach it to a different universe or something.
"Of course, we went hard with all the Easter eggs that we could; we wanted to have as much as we could.
"When building the city, this cosmopolitan city that has all these neon lights and that has all these holographic elements to it, we wanted to make it feel like it also belongs to the greater DC Universe, and Lexcorp is Lexcorp."
Another Easter egg that fit into this logic was making sure Gotham Law School was represented, having always existed in DC comics.
He added: "The same thing with Gotham law school, Gotham is Gotham. That will never disappear within the lore of the superheroes, so why not have our hero also exist in a world that is affected by all these other legacies?"
Xolo Mariduena, 22, who is of Mexican, Cuban, and Ecuadorian descent, is portraying the titular superhero.
And Soto recently revealed the upcoming movie is about uniting the world and welcoming people to "Latino heritage".
Speaking to fans at the TCL Chinese Theatre in Hollywood Tuesday (15.08.23), he said: "We put our hearts and souls into it because we wanted you guys to feel welcome to our stories.
"There's no fear. Don't fear Spanish, don't fear Mexican heritage, don't fear Latino heritage. We want you guys to join the party with us."