Blue Beetle aims to make all feel 'welcome to our Latino heritage stories', says director
The director of 'Blue Beetle' has insisted it's not just a movie for Latinos.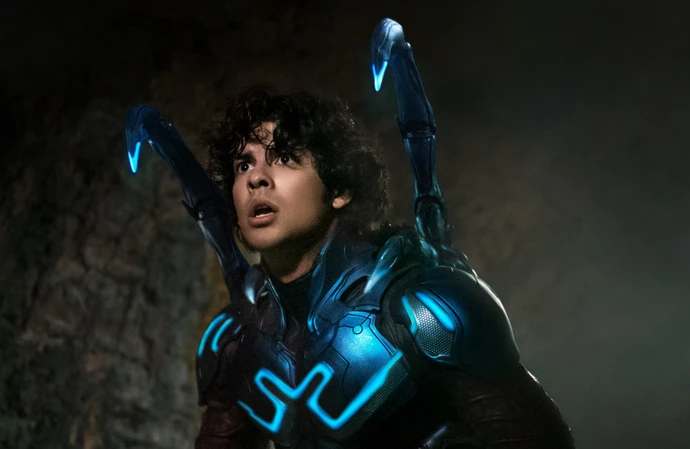 'Blue Beetle' aims to "welcome" all to "Latino heritage".
Director Angel Manuel Soto says the upcoming DC movie is about uniting the world and he encourages everyone to "join the party with us".
Speaking to fans at the TCL Chinese Theatre in Hollywood Tuesday (15.08.23), he said: "We put our hearts and souls into it because we wanted you guys to feel welcome to our stories.
"There's no fear. Don't fear Spanish, don't fear Mexican heritage, don't fear Latino heritage. We want you guys to join the party with us."
Xolo Mariduena, 22, who is of Mexican, Cuban, and Ecuadorian descent, is portraying the titular superhero.
He previously told The Hollywood Reporter: "Blue Beetle isn't to make me the next heartthrob or biggest star.
"It's just to show people, 'Hey, these stories about Latinos don't have to just be about Narcos or crossing the border or being a gang member. You can be portrayed in a positive light.' A superhero seems like the most positive light you can get in this industry."
Blue Beetle first appeared in Fox Comics in 1939 and was created by Charles Wojtkowski. The character bounced around various comic publishers during the 20th century before landing at DC during the 1980s.
Soto's project will focus on the most recent incarnation of the superhero, who was introduced as Mexican-American teenage Jaime Reyes in 2006. His powers come from a scarab that binds to his spine and provides him with a powerful suit of blue alien armour that can also equip him with bespoke weapons and wings.
The director previously told TheWrap.com: "It is an honour to direct 'Blue Beetle', the first Latino superhero film for DC.
"I want to sincerely thank everyone at Warner Bros. and DC for trusting me to bring Jaime Reyes to life. I can't wait to make history together."