Gran Turismo star Orlando Bloom hails 'dedication' of racers
Orlando Bloom wanted to explore the less glamourous side of the motor racing world in 'Gran Turismo'.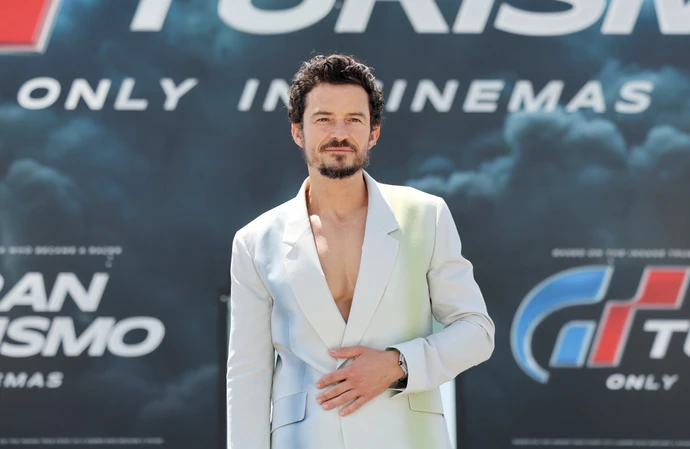 Orlando Bloom relished exploring the gritty side of the racing world in 'Gran Turismo'.
The 46-year-old actor plays Nissan marketing executive Danny Moore in the new movie based on the racing video game series of the same name and was impressed with the "dedication" that goes into the sport.
Orlando told HeyUGuys.com: "One of the things that surprised me during the making of the movie is there's so much glamour in what you see of the racing world.
"But actually, what goes into it, the dedication, the focus, the excellence for all of the team members and not just the drivers. That's something that we explore in the movie.
"It is a very passionate movie, it is a very fast-paced action movie but at its core is a beautiful heartfelt story and a true story at that, which is what I think will keep people coming back for more."
The picture tells the story of 'Gran Turismo' player Jann Mardenborough (Archie Madekwe) - who was rewarded for his triumph in the GT Academy competition with the opportunity to compete for Nissan in real racing events – and Archie was grateful to tap into his alter ego's knowledge during the making of the movie.
The 28-year-old star said: "When you're playing somebody it's just the most unbelievable tool to have because if there's any questions I had, he was there and I didn't have to imagine anything. He had the answers for everything.
"On top of that, he did all of my stunt driving so any exterior shot you see in the film is Jann driving.
"I think he was as amazed that the film was being made as we were blessed to be in it."