Liam Cunningham's personal link to new Dracula movie
Actor Liam Cunningham has revealed he has a personal link to Dracula after starring in vampire movie The Last Voyage of the Demeter - because he lives down the road from the house where Bram Stoker was born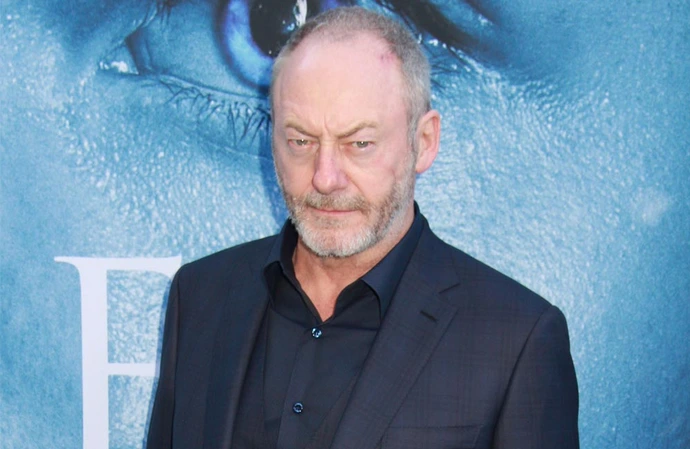 Liam Cunningham has shared his a personal link to Dracula after starring in new vampire movie 'The Last Voyage of the Demeter'.
The 'Game of Thrones' star plays the captain of the doomer schooner Demeter in the film which is based on the 'The Captain's Log' segment of Bran Stoker's 'Dracula' telling the story of the ship's final voyage from Transylvania to London - and Liam says the role feels personal because he lives down the road from where the book's author was born in Dublin, Ireland in 1847.
In an interview with The Hollywood Reporter - believed to have been given before the Hollywood actors strike was announced - Liam explained: "About a kilometre down the road from me is the house that Bram Stoker was born in. I drive by his birthplace probably 10 times a week. I consider him a neighbour."
He added of the new movie: "The attraction for me was that there are no movie stars in it - everybody's actors. Almost all of us were from theatre backgrounds and yet Amblin had the bravery not to need a marquee name.
"It's not a cheap movie, you can see the money on the screen. And that immediately brings, to my opinion, a certain amount of confidence, that they're gonna get behind something like this and want to make it well, because they didn't take the easy route."
The film also stars Corey Hawkins and Aisling Franciosi with Javier Botet playing bloodsucking villain Count Dracula.
Since the movie's release, it has earned praised from horror master Stephen King, who reviewed the movie saying: "I was doubtful about 'The Last Voyage of the Demeter', but it's a throat-ripping good time. It reminded me of the best of the Hammer movies from the Sixties and Seventies."
Moviemaker Guillermo del Toro also shared how much he enjoyed the horror, adding: "I enjoyed Last Voyage of the Demeter so much: gorgeous, lavish and savage!!"