Sydney Sweeney reveals reaction to Madame Web role
She is playing Julia Carpenter in the Sony movie.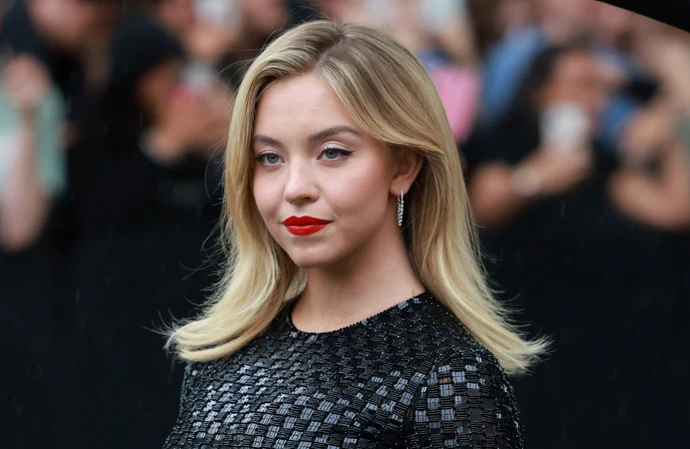 Sydney Sweeney has confirmed she's playing Julia Carpenter in 'Madame Web'.
The 25-year-old actress has revealed her reaction to being cast as Julia - who becomes Spider-Woman in the comics - in Sony's upcoming superhero movie.
In an interview conducted before the SAG-AFTRA strikes, she told Variety: "I was freaking out, of course.
"I went straight to the comic store, and I bought every comic that mentioned my character."
The 'Euphoria' star is expecting 'Madame Web' - in which Dakota Johnson leads the way as the titular character - will reverse a box office trend as superhero films appear to be slowing down.
She teased: "I think it's different from what people expect a superhero movie to be. Quote that! That's a quote, because the tabloids will pick up everything else we talk about."
Although she's keeping tightlipped and refused to give more details, she gave "a coy yes" when asked if she hopes Julia will have a bigger role in the Marvel Cinematic Universe.
However, she simply smiled and shrugged when it came to the topic of a potential stand-alone 'Spider-Woman' movie.
'Madame Web' also stars Celeste O'Connor, Isabela Merced, Emma Roberts, Tahar Rahim, Mike Epps, Zosia Mamet and Adam Scott, although their roles are yet to be revealed.
Burk Sharpless and Matt Sazama have written the screenplay, while S.J. Clarkson - who has previously worked on the likes of 'Toast', 'Dexter', 'Jessica Jones' and 'Succession' - is directing.
Meanwhile, Johnson previously explained how she wanted to bring "heart" to the picture.
In an interview with Collider, she said: "I guess having experience on all tiers of films I can bring maybe some stuff from the little movies to the big movies that I want to see in them, you know? I really love seeing large-scale films that still have heart in them."
The film is set to be released on February 16, 2024.