James Gunn says Guardians of the Galaxy Vol 3 will make fans cry 'tears of joy'
'Guardians of the Galaxy Vol. 3' director James Gunn has admitted the final movie in the trilogy will make people cry tears of "joy".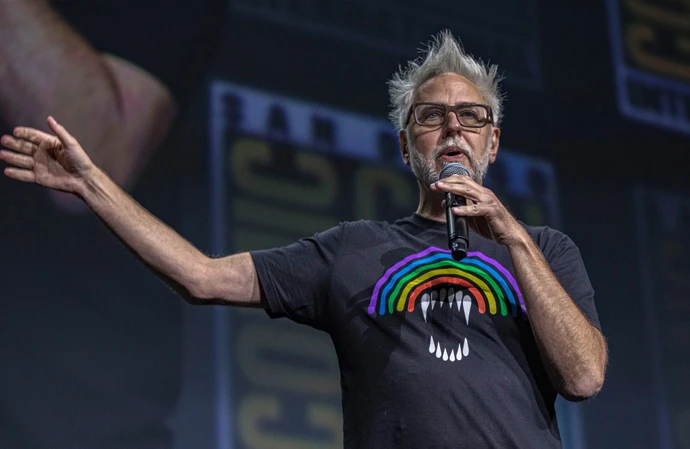 James Gunn has insisted 'Guardians of the Galaxy Vol. 3' will make people cry tears of "joy".
The 56-year-old filmmaker - who is bringing his Marvel trilogy to an end with the upcoming blockbuster - admitted plenty of people have been left sobbing during screenings, but he claimed it's not all doom and gloom.
He told Collider: "It depends on how easily you cry. I know that there's been a lot of people crying in the screening, so I guess people cry.
"There's a lot of crying happening. But it's not all sad crying, there's a lot of happy crying in the movie, there's a lot of joy in the film.
"You know, everybody talks about the emotion, and it is emotional, but there's a lot of joy."
Gunn has helmed every movie in the 'Guardians' franchise since the first in 2014, and he recently admitted there is a "big relief" as the trilogy is coming to an end.
Speaking at a press conference at Le Bristol hotel in Paris, he said: "Over the past 11 years of my life, I think I have probably spent 60 percent of my time thinking about the 'Guardians of the Galaxy'. So this has taken up my entire life.
"There is a weird situation where I just have to adjust everything about my world to be about something other than the Guardians, which is difficult.
"But it's frankly a big relief also, to feel like we've finished this trilogy, and we finished it in a way that we're really proud of, where all the characters get the dignity they deserve."
Gunn teased that the third movie focuses heavily on genetically engineered raccoon bounty hunter Rocket - who is voiced by Bradley Cooper - who he says has been the "heart of this trilogy for me".
He added: "It was really important to me, the reason why I chose to come back and do this movie, is because I felt a deep need to finish Rocket's story, that's what brought me to do it."
Gunn is moving on to focus on creating a new DC Universe along with Peter Safran, with the pair being appointed co-chairmen and co-CEOs of DC Studios.