'It will be completely different': Kenan Thompson on what to expect from the Good Burger sequel
Kenan Thompson admitted he never imagined how popular the first film would be and that all these years later people are still interested in another film.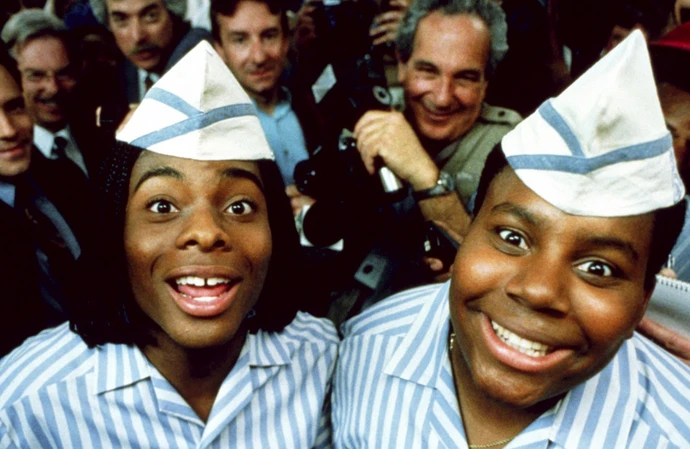 Kenan Thompson says 'Good Burger 2' will be "completely different" from the original.
The 'Kenan and Kel' star and his co-star Kel Mitchell, both 44, portrayed burger joint employees, Dexter Reed and Ed, in the 1997 comedy flick, which is based on the comedy sketch of the same name on the Nickelodeon series 'All That', and the follow-up is set to be it's own "funny quirky little movie".
He told the 'Today' show: "We want to make a funny quirky little movie, but everybody's much much older now. And we're going to have to get past how different everybody looks because it's been 25 years.
"But then, if we're able to enjoy the story along with that, hopefully, we'll have balance."
Kenan then quipped: "Like, me and Kel (Mitchell) still look the same, but, I can't speak for everybody."
The original followed the pair as they tried to save their restaurant from closure.
The sequel will see the pair reunite at the burger place with new co-workers.
On working with his buddy again, Kenan said: "I'm excited. "Like, I can't wait to do it."
The 'Saturday Night Live' star never anticipated how popular the film would become.
He added: "We just had a good time doing it.
"It was a quirky little put-together thing based on a sketch that was super-duper strong off of the show ('All That'). So we knew all that was working. But we didn't really know it was going to echo through forever time. We hoped that it would, but you never really know. So it's just a blessing that it has lasted this long and has been able to sustain an interest in people's minds."