Kenan Thompson 'terrified' by Kel Mitchell health scare as star gives update after hospitalisation
'Saturday Night Live' star Kenan Thompson admits friend Kel Mitchell's hospitalisation last week was "terrifying".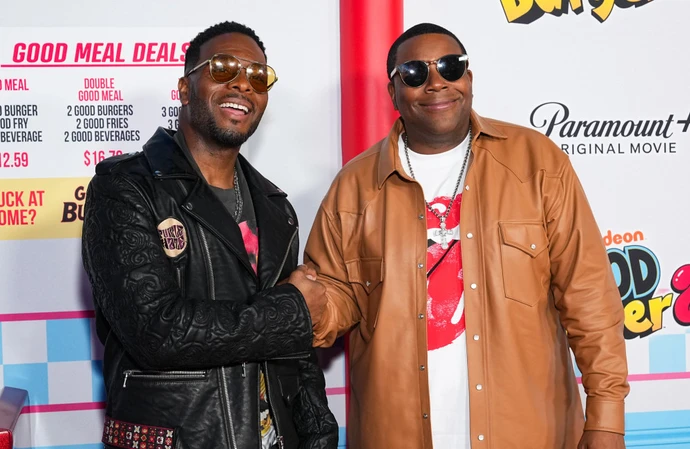 Kenan Thompson admits Kel Mitchell's hospitalisation last week was "terrifying".
The 'Kenan and Kel' and 'Good Burger' star was rushed to hospital after worrying he was dehydrated before going "numb" in his arm, and after hurrying to the emergency room for an overnight stay, he discovered the issues were caused by a "bulging disc" brought on by a previous injury.
Speaking to E! News, the 'Saturday Night Live' comedian said: "It's never good, it's never anything you look forward to hearing about your friend, especially through the media.
"You want to hear about your friends from your friends, or like the people that you actually know.
"But you know I just reached out immediately and as long as I was able to talk to him, the fam and everybody was there, and I know he's surrounded and protected that's kind of all that really mattered.
"But yeah it's terrifying, because you just going through your day and it's the last thing on your mind, you know what I mean? Like he's one of the healthiest people I know basically, so yeah it was definitely shocking."
Meanwhile, Kel has given an update to fans and noted while he's "feeling great", sometimes you "have to adjust" when life takes an unexpected turn.
He added to The Hollywood Reporter: "God is good. Sometimes things hit you in life and you just have to adjust.
"I'm feeling good. I'm feeling great, and we're going to keep going."
Kel, who was out shopping when he fell ill, has revealed he had to drive himself to hospital after suddenly losing the ability to swallow.
Speaking in a video posted to Instagram, he said: "I was out shopping when suddenly the whole room started spinning. So I was like, 'I must be dehydrated so I need to go get some water, some food.'
"When I did that, the whole right side of my arm was numb, followed by me not being able to swallow. That's when I panicked. And so I drove myself to the hospital."
Kel concluded his video by thanking God for his health as well as his followers for all of their well-wishes.
He said: "I'm thanking God that I am good. Thank y'all for all the prayers in the comments. Even the crazy ones. I saw the, 'Give him some orange soda in his IV.' "