Joaquin Phoenix had endless conversations with Ari Aster before agreeing to do Beau is Afraid
Joaquin Phoenix and Ari Aster talked for hours and hours about 'Beau is Afraid'.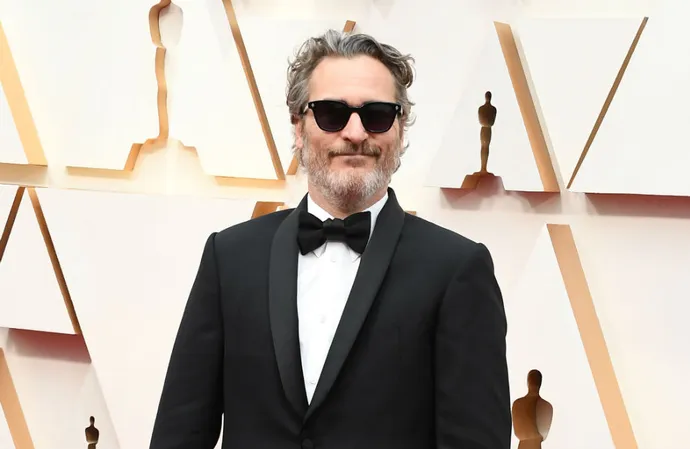 Joaquin Phoenix spent at least four days discussing his latest movie, 'Beau is Afraid' - before agreeing to portray the titular role.
The 'Joker' actor stars as Beau Wassermann in Ari Aster's new surrealist black comedy horror, and although he found the script to be unlike anything else he's done before, he needed the director, writer and producer to pitch him further.
Speaking to Collider, the Hollywood star said: "The script was like wholly original, and that's always exciting, right? I think I'm always looking for something that feels unique. But really, it was the conversations with Ari that I think made the difference between me doing it or not.
"I think more often than not, I make my decision, not based on a filmmaker's previous work, but based on how they talk about the film that they want to make. And really, we spoke for, like, four days in a row or something, right? [To Aster] When you first sent it to me I feel like we talked for hours."
Aster, 36, replied: "Yeah, but I mean, we had so many conversations that went over the course of months."
Phoenix agreed: "Right, but I mean, there was this initial..."
Aster - who has also helmed the horror movies 'Hereditary' and 'Midsommar' - interjected: "No, no, no, you're right. That first week we got on every day."
Phoenix insisted that if a script doesn't spark further conversation it's not worth doing.
The 48-year-old movie star added: "Like every day. In some ways, you don't make a decision because you figure it out and it's a guarantee, and you know how it's gonna work. You make a decision because you have more questions and you're still curious. I think if I had a conversation with a filmmaker and I felt like, 'Oh okay, I get it. I know what this is', I wouldn't want to make the movie. I think because those conversations and those questions lead to more questions, that's what makes me ultimately want to have the experience."
The dark tale sees Beau told by his mom that his late father died during an orgasm and that it's hereditary and passed down to him.
The blurb reads: "Following the sudden death of his mother, a mild-mannered but anxiety-ridden man confronts his darkest fears as he embarks on an epic, Kafkaesque odyssey back home."