Adrien Brody cast in The Brutalist
Adrien Brody is to lead the all-star cast of 'The Brutalist' and will be joined in the movie by Felicity Jones and Guy Pearce.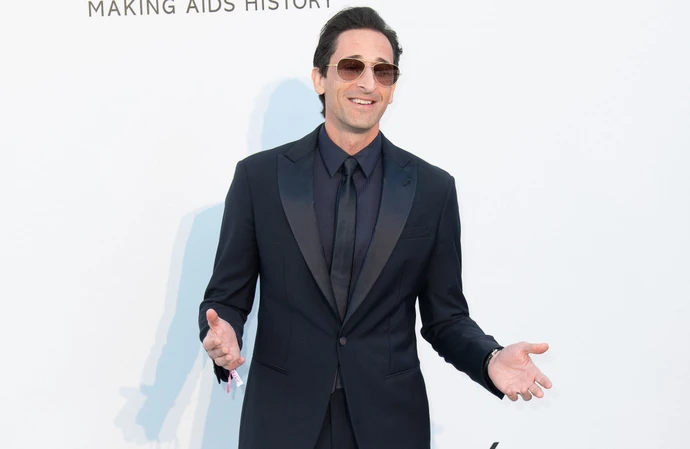 Adrien Brody is to lead the cast of 'The Brutalist'.
The 49-year-old actor is to star in the new drama movie from director Brady Corbet and will be joined in an all-star cast by Felicity Jones, Joe Alwyn and Guy Pearce.
Alessandro Nivola, Raffey Cassidy, Isaach De Bankole, Stacy Martin, Jonathan Hyde and Peter Polycarpou are also set to feature.
'The Brutalist' follows architect Laszlo Toth (Brody) and his wife Erzsebet (Jones) as they flee post-war Europe and begin a new life in America. However, a mysteriously wealthy client (Pearce) interrupts their plans.
The movie captures 30 years of Laszlo Toth's life and charts an epic saga that takes Laszlo and Erzsebet to monumental heights and devastating lows.
Corbet has written the script for the film with his partner Mona Fastvold and principal photography on the project has commenced in Hungary.
'The Brutalist' was first announced in 2020 and the original cast included Joel Edgerton, Marion Cotillard, Sir Mark Rylance and Vanessa Kirby.
Lead stars Brody and Jones have taken over their roles from Edgerton and Cotillard respectively.
Corbet said when the movie was announced: "Amidst a revamped cycle of populism and prejudice in the 21st century, 'The Brutalist' is a film which celebrates the triumphs of the most daring and accomplished visionaries; our ancestors.
"It is the project which is so far the closest to my heart and family history. I so look forward to reuniting with many of our closest collaborators, as well as some exciting new ones, to realise what we all anticipate to be a vital and urgent motion picture."