Eddie Murphy set for a part in The Pick Up
Eddie Murphy is eyeing a role in 'The Pick Up', which Amazon Studios are in final talks to acquire.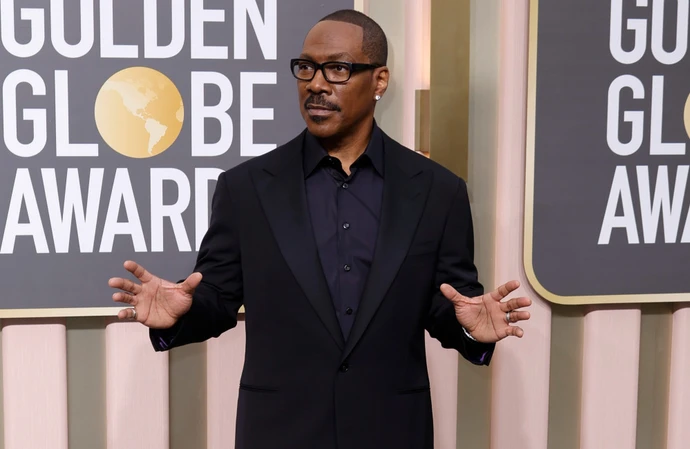 Eddie Murphy is eyeing a role in 'The Pick Up'.
The 61-year-old actor could be set to join the cast of the film that Amazon Studios are in final talks to acquire.
Tim Story is attached to direct the picture based on a script written by Kevin Burrows and Matt Mider and insiders say the prospect of the elements drove the bidding for the screenplay up to seven figures.
Sources have described it as a heist comedy in the style of 'Bad Boys', with Murphy set to play a character who becomes smitten with a woman and finds himself mixed up in a heist attempt.
The most recent script from Burrows and Mider, 'Shots! Shots! Shots!', was picked up by Universal with Jason Momoa set to star in and produce with Dan Lin.
Eddie is set to return as Axel Foley in the new movie 'Beverly Hills Cop: Axel Foley' and explained that the involvement of producer Jerry Bruckheimer convinced him to return for the fourth film in the franchise.
The 'Coming to America' actor told Collider: "Jerry Bruckheimer, the original producer. When he got involved, and he started developing the script, and he knew what 'Beverly Hills Cop' was supposed to be.
"When he got back involved, that's when it all started to come together. Because we tried for years and years, maybe 10, 12 years, and I must have read five or six different scripts, and it was never right. The studio was like, 'Let's go. Here it is.' It was like, 'It's just not it.'"
Eddie added: "Jerry Bruckheimer got back in there, and he knows his s***, and he put it together. He did ('Top Gun: Maverick') just last year, and 'Bad Boys' is Jerry Bruckheimer.
"So we have that same brain behind 'Beverly Hills Cop', and he put all the pieces in place that were required for us to make a great movie. And I'm excited for people to see it."