Scream VI directors insist Neve Campbell exit didn't 'change much' about movie's structure
'Scream VI' team Radio Silence have insisted Neve Campbell's departure didn't "really change much" about the new movie's structure.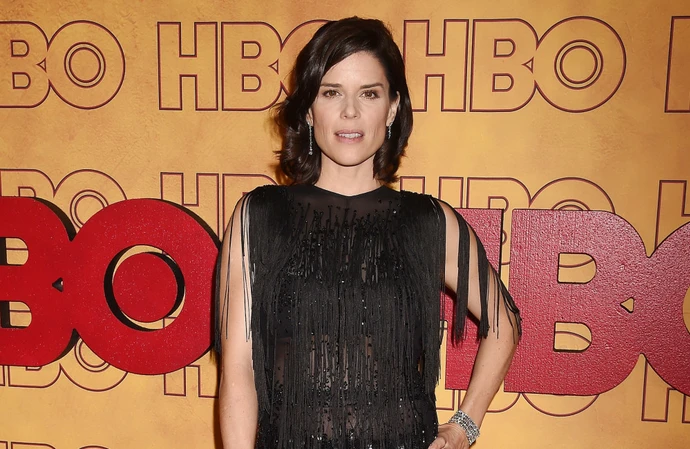 Neve Campbell's departure didn't "really change much" about 'Scream VI'.
The franchise icon decided not to return to the slasher film series as Sidney Prescott - having reprised her role in last year's reboot - over issues with her contract offer, and while directors Matt Matt Bettinelli-Olpin and Tyler Gillett were "bummed" she wasn't involved, they praised the way writers Guy Busick and James Vanderbilt had "created the structure of the movie".
The duo, who are part of production company Radio Silence, told Collider: "We found out early on in pre-production that Neve wasn't gonna do this one and there had been drafts and ideas and stuff going around, but the thing that Guy and Jamie did that was so great and really helped us is that they had created the structure of the movie that I don't think ever really changed much.
"Stuff like the motives, that shifted, but the movie from kind of a bird's eye view didn't change that much."
The team were determined to make sure fans "fall in love" with the so-called Core Four, made up of new franchise heroes Sam Carpenter (Melissa Barrera), Tara Carpenter (Jenna Ortega), Mindy Meeks-Martin (Jasmin Savoy Brown) and Chad Meeks-Martin (Mason Gooding).
Bettinelli-Olpin added: "Obviously we were super bummed when Neve wasn't going to do it, and the thing that we immediately went to was like, 'Okay, if we're not doing this with Neve again, we have to make sure that you fall in love with these characters the way that we all fell in love with Sidney and Gale and Dewey.
"So we took that responsibility really, really seriously and made sure that if we do our job right, you leave this movie going, 'Oh, I love the Core Four and I want their journey to continue the same way that we all want Sidney and Gale and Dewey to continue.'"
However, it was also important for everyone involved to still honour Sidney (Campbell), Dewey Riley (David Arquette) and Gale Weathers (Courteney Cox), with the latter being the only member of the Big Three still in the franchise.
Gillett said: "[Sidney] means so much to the franchise and to us, and it was important that she be present sort of spiritually in the movie, but the only way to really honor her was to also make a great 'Scream' movie, and do the Core Four justice."