Kathryn Newton took inspiration from Ant-Man predecessor Abby Ryder Fortson
Kathryn Newton drew on the work of predecessor Abby Ryder Forston for her portrayal of Cassie Lang in 'Ant-Man and the Wasp: Quantumania'.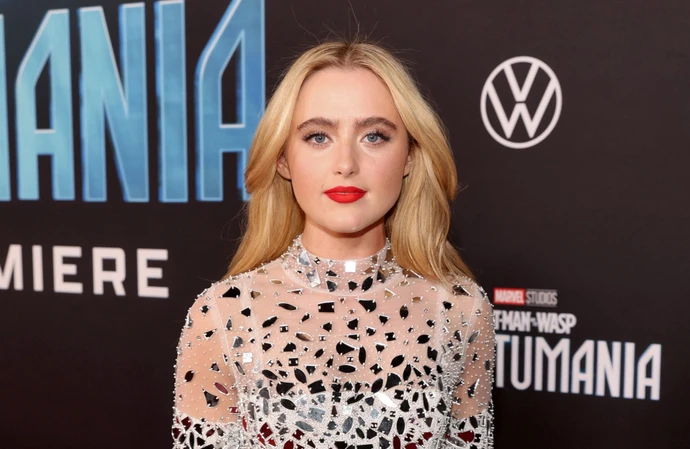 Kathryn Newton took inspiration from Cassie Lang predecessor Abby Ryder Fortson for her performance in 'Ant-Man and the Wasp: Quantumania'.
The 26-year-old actress plays the role in the new Marvel Cinematic Universe (MCU) blockbuster and drew heavily on Abby's portrayal of the younger Cassie for her take on the daughter of Scott Lang/Ant-Man (Paul Rudd).
Asked if she had studied the previous films, Kathryn told The Hollywood Reporter: "Oh, yes! I love the 'Ant-Man' movies. I love how they're really rooted in a father-daughter relationship, and that's really the heart of this movie. And Abby was so cute and joyful and just magical in both movies. So we thought about her a lot, especially in creating what she looks like now.
"We wanted her to stay brunette, so I had a seamless transition, and I was so excited to introduce this new phase of Cassie. She still has that same spark of energy, that joy, that love and a big, big heart. So I hope that audiences feel it because that's what I wanted to show."
Kathryn explained that she didn't want Cassie to be "perfect" in the flick but does make it clear that her heart is in the right place.
The 'Freaky' star said: "And the little bit we get to meet Cassie in this movie, I wanted the audience to know she's fighting the good fight. She's sticking up for the little guy, and she's not thinking too much about it. If it's the right thing to do and someone needs help, she's going to do it.
"That's pretty brave, and it makes for a good movie because she makes a lot of mistakes trying to do the right thing. She kind of trips over herself and is clumsy, but she's a good character because she's got a place to go. She's not perfect."