Venus Williams loves combining her passions for tennis and fashion
Venus Williams loves getting to mix her two favourite things in the world: fashion and tennis.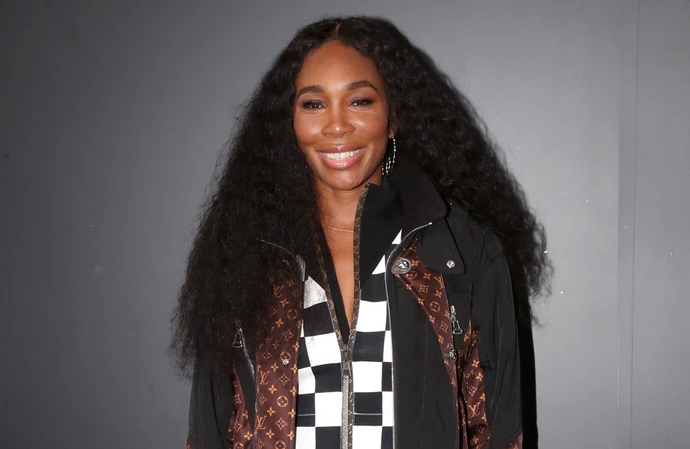 Venus Williams loves getting to "combine" her passions for tennis and fashion.
The 43-year-old tennis legend and fashionista's activewear brand EleVen has just launched an 18-piece capsule collection with Lacoste, and getting to mix her two favourite things is a real joy for the businesswoman.
She told ELLE: "I've always loved incorporating fashion into tennis. It's so fun for me to be able to combine two of the things I'm most passionate about. Fashion and sports are so intertwined, and I've always used my on-court looks as an opportunity for self-expression. At the US Open this year, I wanted to use the walk-in look as an additional moment to showcase my individual style and personality even further. Over the years, I've continued to develop and evolve my personal style and only wear what makes me feel my best. Fashion is a personal representation of yourself, so I like to have as much fun with it as I possibly can."
Each garment Venus puts her name to is aimed to empower women.
She explained: "Empowering women has always been incredibly important to me—it's the reason I founded EleVen. We want all of our collections to help instill confidence in women, and this one is no different. All of these pieces were made with the intention to help women feel and look their best, so I hope everyone who wears this collection truly feels that way. I'm proud of all the work that has gone into this."
And she always wants to incorporate her own personal style.
She added: "Definitely. When designing clothes, I always think about how I would feel in them, how I would move in them, and how they can help support my lifestyle. My personal style is typically bold and authentic, and everything we create at EleVen is something I'm personally excited to wear. I truly believe that in order to perform your best, you need to feel your best, so our items are all created with the utmost attention to detail and strong craftsmanship."